Description
Hibiscus Hospice provides free of charge palliative care to people in our community who are affected by life-limiting or terminal illness - and support for their families, during the period of illness and beyond.
Service Areas
Hospice and palliative care services
Community palliative care service
Hospice
Palliative residential/carer support
Respite
Specialist hospital palliative care services
Aids and equipment
Counselling
Grief counselling
Home & family
Spiritual care
Cultural support
Cultural advocacy services
Exercise and relaxation
Massage therapy
Tai chi
Social clubs
Home support
Carer support
Home equipment
Nursing support services
Palliative and hospice care
Transport
Volunteer driving services
Welfare & advocacy services
Support
Support during treatment
Support for family/whānau/partners
Support groups
Supportive health
Lymphedema
Occupational therapy
Social work
Hours
8:30 AM to 5:00 PM.
| | |
| --- | --- |
| Mon – Fri | 8:30 AM – 5:00 PM |
In Patient Unit is open 24 hours, 7 days.
Admission to the In Patient Unit is strictly by clinical assessment
How to access this service
Admission to the Inpatient Unit is based on clinical assessment, generally by referral from our Hospice nurses or the patient's own doctors.
It doesn't matter who you are; what you believe in or where you live. Hospice care is available free of charge to anyone who lives in our district.
Team details
Hibiscus Hospice offers a wide range of palliative care, comfort and support services; provided by a specialist team of doctors and nurses, and an experienced patient and family support team comprising of counsellors, social workers and a spiritual care coordinator. A large and dedicated group of volunteers also assists our patients, both at home and while admitted to our In Patient Unit.
Note: PDF downloads require the free Adobe Reader application to view.
Website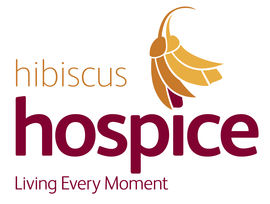 Contact Details
Phone

(09) 421 9180

Website
Street Address
2a John Dee Crescent
Red Beach
Whangaparaoa
Postal Address
PO Box 66
Whangaparaoa 0943
Would you recommend this service to family & friends?
This page was last updated at 10:20AM on September 11, 2017. This information is reviewed and edited by Hibiscus Hospice.