Bay of Plenty, Canterbury, Central Auckland, Central Lakes, Dunedin - South Otago, East Auckland, Hawkes Bay, Hutt, Lakes, MidCentral, Nelson Marlborough, North Auckland, Northland, South Auckland, South Canterbury, Southland, Tairawhiti, Taranaki, Waikato, Wairarapa, Waitaki, Wellington, West Auckland, West Coast, Whanganui > Community Health Services >
Parent to Parent
Community Health Service
Description
Supporting bright futures for children
We are a nationwide not-for-profit organisation formed in 1983 by parents and professionals to support the families of babies, children, teens and adults with any type of disability or health impairment.
Today, our 11 branches and national office in Hamilton help families across New Zealand informing, educating, inspiring and supporting them, as they navigate their way through experiences with disability.
Our services, including Altogether Autism and Care Matters, are all free and confidential.
Parent to Parent operates a network of more than 600 specially-trained volunteer support parents, and connects those parents to families new to the world of disability. Each family is connected to a support parent whose child has the same or similar disability.
How do I access this service?
Contact us
Other
Please contact a regional office - details here
Service Types
Injury, illness or disability
Pregnancy & Parenting
Supporting parents and siblings who have a family member with a disability.
Family / whanau
Parenting education
Support
Advocacy
Website
Region
Bay of Plenty, Canterbury, Central Auckland, Central Lakes, Dunedin - South Otago, East Auckland, Hawkes Bay, Hutt, Lakes, MidCentral, Nelson Marlborough, North Auckland, Northland, South Auckland, South Canterbury, Southland, Tairawhiti, Taranaki, Waikato, Wairarapa, Waitaki, Wellington, West Auckland, West Coast, Whanganui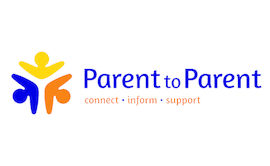 Contact Details
Phone

0508 236 236

Website
International: +64 7 853 8491
Street Address
Head Office
71 London Street
Hamilton
Waikato 3204
Postal Address
PO Box 234
Hamilton
New Zealand 3240
Would you recommend this service to family & friends?
This page was last updated at 11:38AM on January 23, 2019. This information is reviewed and edited by Parent to Parent.