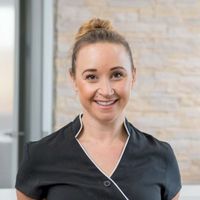 Profile
Anna has been working in Orthodontics since 1998 and has been registered with the NZDA as an Orthodontic Auxiliary since May 2011; she is also certified in Extra and Intra Oral Radiography.
She has been fortunate to work and travel to the UK and Australia gaining experience within different Orthodontic Practices.
Anna is passionate about her work but in her down time she loves spending time with her son Archie and partner. Anna's hobbies are travelling and photography.
Scope of Practice
Orthodontic Auxiliary Practice
Contact Details
Anna Pearce is available at the following services:
This service is available at the following location:
75 Hingaia Road, Karaka, Auckland
Phone

(09) 869 5158

Website
Contact us online here
Orthodontist Services
This service is available at the following location:
40 West St, Pukekohe
Phone

(09) 239 1039

Website