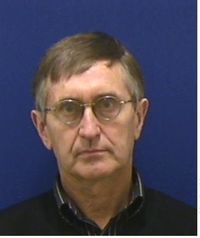 Interests
Allergic and Immunologic disorders of all kinds.
A special interest in chronic urticaria and other 'idiopathic' allergy-type syndromes.
Psychosomatic disorders or, better, MindBody disorders, especially those presenting via Immunology clinics. Dr Broom is formally trained in both clinical immunology and psychotherapy, and leads the post-graduate programme in MindBody Healthcare at AUT University where he is Adjunct Professor. He is particularly interested in the role of psychosocial factors in the development and persistence of all types of physical disorders, and is known for his writings on the relationships between physical illness and the patient's 'story'.
Qualifications
MB ChB 1967 Otago; FRACP 1975
Subspecialties
Psychotherapy
MindBody Medicine or Healthcare
Title or Designation
Psychotherapist, Clinical Immunologist and Allergist
Post-fellowship Training
MBCHB (Otago) 1967, FRACP 1971, MSc(Birmingham) 1972, MNZAP 1992
1971-6 Trained in Immunology in Dunedinm Birmingham, London and Montreal. Master of Science in Immunology (Birmingham)
1976-1981 Sen. Lect. in Clinical Immunology, Christchurch School of medicine
1982-1986 Training in Psychiatry, 1982-1992 Training in Psychotherapy
1987-2007 Private Consultant Allergist, Christchurch, and developing a MindBody (holistic) approach to illness
2006- Adjunct Professor in MindBody Healthcare, AUT University, leading Post-graduate programme in MindBody Healthcare
Full NZ Registration Date
Contact Details
Dr Brian Broom is available at the following service:
This service is available at the following location:
Auckland City Hospital
Phone

(09) 307 4949 ext 22970 or ext 22986

Fax

(09) 307 4940

Website
Team Support contact persons: Marilyn Church or Vai Westholm