Services
Minor Accident Care
Primary care practices offer a range of services and are able to deal with most minor accident care. If they are not able to deal with an injury they will refer on to the appropriate service.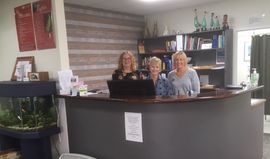 Contact Details
Phone

(09) 480 7204

Fax

(09) 480 7208

Healthlink EDI

famsptak
Book an Appointment
Street Address
29 Birkenhead Avenue
Birkenhead
North Shore 0626
Postal Address
PO Box 34056
Birkenhead
Auckland 0746
Would you recommend this service to family & friends?
This page was last updated at 1:39PM on April 17, 2019. This information is reviewed and edited by Family Medicine Birkenhead.