Description
We are a dedicated team of health practitioners providing care to the most ethnically diverse patient base in the country. The practice is unique in that it is managed by a Board of Trustees elected from the patient base at an AGM.
The practice is pleased to announce that we are now Cornerstone Accredited.
Our appointment times are 15 minutes, we are not a walk in clinic, but we will do our best to accommodate an emergency situation.
We want to give you the best patient experience and safest care possible so please bring one issue only to your appointment. If you feel you need more time with your doctor then ask reception to book an extended consultation. This will be charged for accordingly.
We understand that it can be hard to get an appointment so we ask that you book your routine appointments well in advance and that if you are unable to attend please give 4 hours' notice so that another patient may be contacted.
Payment is to be made on the day of appointment, however we understand that there may be times that you are unable to do so. Please ask the receptionist to speak to the Admin Team Leader or Practice Manager. You will be treated with dignity and respect.
Voluntary Board
Chair: Genneth Marshall-Inman
Secretary: Rv. Dr Tony Surman
Dr Gene Dillman Clinical Director
Mark van Kaathoven
Practice Team
Dr Gene Dillman Clinical Lead
Kate Millington Practice Manager
Dr Melanie Abernethy
Dr Gladys Ko
Dr Md Nuruzzaman
Dr Dickson Fung
Yasmin Hayat RN
Khulood Ayoub Senior Admin
Rania El Sharif Admin
Podiatrist Sarah Saadat
ADHB Midwives
Shona Williams
Amy Whelan
Shaqaiate Masomi
Karen Hall
We would like to thank Stoddard Road Countdown for sponsoring our Womens Health Promotion Months.
The winner was Lillie Laufoli seen with Store Manager Jeff Dunn.
Hours
| | |
| --- | --- |
| Mon – Fri | 8:30 AM – 5:30 PM |
Nearest 24 Hours A and E
Ascot 24/7 Whitecross Greenlane
24 Ascot Ave Remuera 09 520 9555
Emergency call 111
24 Hours 09 6292872
After Hours Service - ring 09 629 2872 and you will be put through to a registered nurse.
Public Holidays: Closed on all public holidays.
Preferred urgent care clinic out of hours: White Cross Accident & Urgent Medical - Ascot 24/7.
Books
Open
This practice is taking on new patients.
Languages Spoken
English, Arabic, Hindi, Cantonese
Fees
Enrolled Patient Fees
| | |
| --- | --- |
| Under 14 years | free |
| 14-17 years | 10.00 |
| 18-24 years | 17.50 |
| 25-44 years | 17.50 |
| 45-64 years | 17.50 |
| 65+ years | 10.00 |
We are a VLCA practice offering care at a low cost to our patients.
Please note that all patients enrolling with the practice will need to have a double appointment with the doctor. This helps us to gain a thorough understanding of your medical history.
If you require an interpreter you will need to book a double appointment to allow free flow of information and understanding of information.
Test results - we do not routinely notify you with normal results. If you wish to know your results please call and ask to speak to a nurse.
Repeat prescriptions - allow 24 hours for repeat prescriptions.
It is practice policy for patients to have a script review with a GP every six months, more often for those with chronic conditions.
Same day prescriptions - will incur an extra cost.
Services
Adult and Child Medical Care
Your GP's surgery is far more than a place to go when you are feeling unwell and needing a quick cure. The doctor who sees you has gone through an…
Minor Accident Care
Primary care practices offer a range of services and are able to deal with most minor accident care. If they are not able to deal with an injury they will…
Minor Surgery
Minor surgery is commonly provided in primary care practices, providing fast, competent removal and biopsies of skin lesions. Other services include cosmetic work such as removal of benign moles and…
Repeat Prescriptions
Each GP surgery or primary care practice will have its own procedure for repeat prescribing but the following rules are common to most, if not all. Patients who are well-known…
Lab Results
Sometimes your doctor needs to take a sample of blood or urine either to discover what is wrong with you or to measure something in your blood so that the…
Liquid Nitrogen
Liquid nitrogen is a fast, effective treatment provided in many practices to treat viral warts, sun damaged skin, skin tags and many benign cosmetic lesions. It comes in a container…
Immunisations
Immunisations are provided at all primary care practices and are one of the most important services they provide. Immunisation has led to the decline of many lethal diseases including meningococcal…
Cervical Smears
All women who have ever been sexually active should have regular cervical smear tests every three years between the ages of 20 and 70. This includes women who have been…
ECG
An ECG is a recording of your heart's electrical activity. Electrode patches are attached to your skin to measure the electrical impulses given off by your heart. The result is…
Well Child/Tamariki Ora Health Checks – Birth to Three Years
All New Zealand children are entitled to 11 free health checks from birth to three years. The checks aim to ensure that children are growing and developing as well as…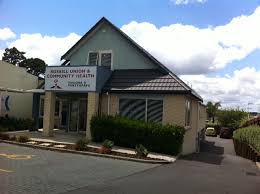 Contact Details
Phone

(09) 629 2872

Fax

(09) 629 2893

Healthlink EDI

hopruch
Street Address
1492 Dominion Road Extension
Mount Roskill
Auckland 1041
Postal Address
PO Box 49099
Mount Roskill South
Auckland 1445
Would you recommend this service to family & friends?
This page was last updated at 12:20PM on January 16, 2019. This information is reviewed and edited by Hauora o Puketapapa - Roskill Union & Community Health.