Description
We are a general practice aiming to provide high quality healthcare for all patients, with an emphasis on health education and preventative medicine.
Dr Ulrich Doering (MBChB, Dip Obs&Gyn, FRNZCGP, Certified Anthroposophic Physician) is a General Practitioner who specialises in natural and conventional medicines.
We offer the following services:
Medical check ups and prescriptions
Integrated healthcare
Free consultation for 14 year olds and under
Constitutional assessment
Acupuncture
Journey work (Brandon Bays)
Counselling
Nutritionist
Consultations are by appointment only.

The surgery is located in the centre of Titirangi Village, just down from Lopdell House and opposite the Library.
General Practitioners
General Practitioner - Vocationally Registered
Hours
| | |
| --- | --- |
| Mon – Tue | 9:00 AM – 5:00 PM |
| Wed | 9:00 AM – 3:00 PM |
| Thu – Fri | 9:00 AM – 5:00 PM |
After hours please contact Whitecross, Henderson on (09) 836 3336
Public Holidays: Closed on all public holidays.
Preferred urgent care clinic out of hours: White Cross Accident & Urgent Medical - Henderson 24/7.
Books
Open
This practice is taking on new patients.
Fees
Enrolled Patient Fees
| | |
| --- | --- |
| Under 14 years | FREE |
| 14-17 years | $45 |
| 18-24 years | $47 |
| 25-44 years | $47 |
| 45-64 years | $47 |
| 65+ years | $45 |
Enrolled patients with Community Service Card:
Children 15-17 yrs $12.50
Adults 18 and above $18.50
Services
Adult and Child Medical Care
Your GP's surgery is far more than a place to go when you are feeling unwell and needing a quick cure. The doctor who sees you has gone through an…
Minor Accident Care
Primary care practices offer a range of services and are able to deal with most minor accident care. If they are not able to deal with an injury they will…
Minor Surgery
Minor surgery is commonly provided in primary care practices, providing fast, competent removal and biopsies of skin lesions. Other services include cosmetic work such as removal of benign moles and…
Repeat Prescriptions
Each GP surgery or primary care practice will have its own procedure for repeat prescribing but the following rules are common to most, if not all. Patients who are well-known…
Lab Results
Sometimes your doctor needs to take a sample of blood or urine either to discover what is wrong with you or to measure something in your blood so that the…
Immunisation
Immunisations are provided at all primary care practices and are one of the most important services they provide. Immunisation has led to the decline of many lethal diseases including meningococcal…
Cervical Screening
All women who have ever been sexually active should have regular cervical smear tests every three years between the ages of 20 and 70. This includes women who have been…
Travel Advice / Immunisations
Another service offered to you at your GP surgery (primary care practice) is advice and immunisation before you go to another country. While you are likely to have the immunisations…
Well Child/Tamariki Ora Health Checks – Birth to Three Years
All New Zealand children are entitled to 11 free health checks from birth to three years. The checks aim to ensure that children are growing and developing as well as…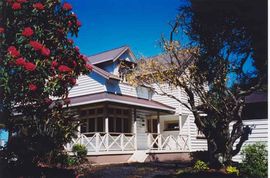 Contact Details
Phone

(09) 817 6772

Fax

(09) 817 1188

Healthlink EDI

wdldpksg

Email
Health Link EDI: wdldpksg
Street Address
511 South Titirangi Road
Titirangi
Auckland 0604
Postal Address
PO Box 60094
Titirangi
Auckland 0604
Would you recommend this service to family & friends?
This page was last updated at 10:25AM on January 25, 2019. This information is reviewed and edited by Integrated Medical Centre.