Services
IUCD Insertion
An Intrauterine Contraceptive Device (IUCD) is inserted into a woman's uterus to prevent pregnancy. Depending on the type of device, it will need to be changed after between three and five years.
One particular brand of IUCD is often used to reduce heavy bleeding during periods.
Mirena insertion by Dr Hillebrand and Dr Boorsma.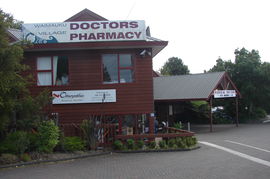 Contact Details
Would you recommend this service to family & friends?
This page was last updated at 12:55PM on April 18, 2019. This information is reviewed and edited by Waimauku Doctors.