Practice
I am a midwife working within an existing team in the Franklin area. I believe that pregnancy and birth are normal life events and support women wishing to birth at Pukekohe Maternity Unit.
My passion is working with and supporting women on their journey throughout pregnancy and into motherhood. My focus is providing safe care to women throughout their maternity experience and this naturally includes their families. Therefore I encourage you to bring family along for support.
Feel free to give me a call to discuss any questions you may have or arrange an appointment.
Please click here to read more.
How To Make An Appointment
Please contact me as soon as you believe you are pregnant. In the first instance please call during business hours, weekdays. We will arrange a time to meet to discuss your needs from a Lead Maternity Carer.
Antenatal Care (Pregnancy)
Pregnancy Care
Because pregnancy care is so important for your health and the health of your baby, it is free for all NZ citizens, residents and many other visa holders. Your midwife…
Labour & Birth
Labour and Birth Care
Your midwife will be on-call for you and will attend your labour and birth. In the event that they are away or busy, they will have arranged a back-up midwife…
Postnatal Care (After Birth)
Staying in Hospital/Birth Centre After the Birth
After the birth you will be tired and busy getting to know your new baby. Most women who have had a normal birth stay in the hospital or birth centre…
Home Visits From a Midwife (From Birth to 4 - 6 Weeks)
Home visits provide an opportunity for you to discuss any concerns you have about your health or the health of your baby. Your midwife will assist you with breastfeeding and…
Ongoing Care for You and Your Baby
Your midwife will transfer the care of your baby to a Well Child / Tamariki Ora Service before your baby is 6 weeks old. Well Child / Tamariki Ora Health…
Parking
Free patient parking is provided at the clinic.
Midwives
Midwife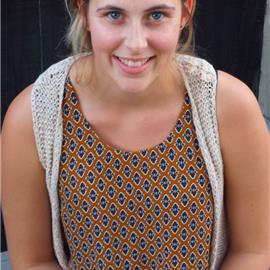 Contact Details
Street Address
1 Tuakau Road
Pukekohe
Auckland 2120
Postal Address
1 Tuakau Road
Pukekohe
2120
This page was last updated at 4:13PM on November 28, 2016. This information is reviewed and edited by Steph Murray - Midwife.