0800 KIDSLINE
Mental Health & Addictions Service
Programmes
0800 KIDSLINE (54 37 54)
Programme Areas

Self help/ helpline, Mental health

Programme Type

Helpline / self-help – mental health

Regions

All of New Zealand

Age Groups

Child, Youth

Referral Types

Self referral
Description
It can be really hard when you don't tell anyone you're feeling sad, lost, lonely or angry. Then it's just you and those bad feelings.
If you want to talk about how you're feeling, or what's going on in your life call Kidsline! We're here especially for YOU. We won't tell you what to do, we'll just listen, and help you explore and figure out your options, or help you see things in a different way.
You can call us nationwide and free anytime 24/7, but between 4 and 9pm Monday - Friday your call will be answered by a Kidsline Buddy. We're specially-trained year 12 and 13 students, so we know what it's like - cause we are kids too! If you need to talk it through, call Kidsline on 0800 54 37 54.
Hours
12:00 AM to 12:00 AM.
| | |
| --- | --- |
| Mon – Sun | midnight – midnight |
0800 KIDSLINE operates 24 hours, 7 days a week.
Kidsline Buddy is available Mon - Fri 4:00 PM - 9:00 PM
Public Holidays: Open Labour Day (22 Oct), Waitangi Day (6 Feb), Good Friday (19 Apr), Easter Sunday (21 Apr), Easter Monday (22 Apr), ANZAC Day (25 Apr), Queen's Birthday (3 Jun).
Website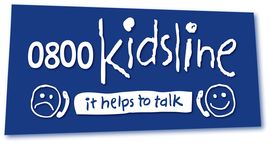 Contact Details
Phone

0800 54 37 54

Website
This page was last updated at 10:39AM on March 8, 2018. This information is reviewed and edited by 0800 KIDSLINE.