Description
Our Vision is for people affected by ADHD to live valued lives and realise their potential.
The ADHD Association was formed in 1977 and is a national, community based, non-profit organisation. We are committed to relieving the distress and difficulties families experience with ADHD. We are not government funded and rely on contestable grants, sponsorship and membership fees to deliver our services.
A FREE inquiry pack can be sent out anywhere in NZ, and for $30 you can join the ADHD Association. This gives you an extensive resource pack so contact us now for more information.
Programmes
Support
Programme Areas

Mental health

Programme Type

Community based

Regions

All of New Zealand

Age Groups

Child, Youth, Adult

Referral Types

Self referral
Description
Our services include information on aspects of ADHD, including treatments, management and research. We provide referrals, newsletters, helpline, facebook support, resource library and an annual conference. In Auckland we have an adult meet up and parent and teacher workshops.

Contact us for assistance.
Website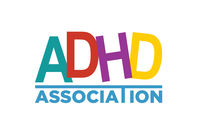 Contact Details
Phone

(09) 625 1754

Email

Website
Street Address
14 Erson Avenue
Royal Oak
Auckland 1061
Postal Address
ADHD Association Inc
PO Box 9063
Newmarket
Auckland 1149
This page was last updated at 2:47PM on February 12, 2018. This information is reviewed and edited by ADHD Association Inc..