Website
Description
Pharmacists can help to support the health of your family; they can provide advice and treatment for common minor illnesses for all ages.
Pharmacists ensure that prescriptions are dispensed correctly and that the medicine and dose is appropriate for you, so that you receive the maximum benefits from your medicines. Your pharmacist will help you understand what your medicines are prescribed for, how to take them, possible side effects and how to store them.
All advice and treatment is conducted in a professional and confidential manner and most services are provided free of charge and do not generally require an appointment.
For safe disposal, please return any expired or unwanted medicines, or needles/lancets and syringes to your pharmacy. There is no charge for this service.
Please don't hesitate to contact us directly if you have any questions.
Hours
| | |
| --- | --- |
| Mon – Fri | 8:30 AM – 5:15 PM |
| Sat | 9:00 AM – 12:30 PM |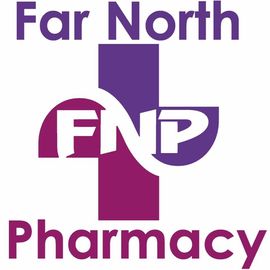 Contact Details
Phone

(09) 408 0851

Fax

(09) 408 4133

Website
Street Address
53 Commerce Street
Kaitaia
Northland 0410
This page was last updated at 3:37PM on January 12, 2017. This information is reviewed and edited by Far North Pharmacy.