Royal Oak Pharmacy
Pharmacy Service
Other Pharmacy Services
Influenza (flu) vaccines
This pharmacy has staff that are trained to give flu vaccines. The flu vaccination is free for people 65 years and older and for pregnant women, for everyone else there is a charge for this service.
Royal Oak Pharmacy has accredited flu vaccinators who offer annual flu jabs to the local community. This service is generally offered between March and July each year. At Royal Oak Pharmacy, you can get yourself and your family vaccinated at a time convenient to you. This includes evenings and weekends. If you are over 65 years or are pregnant, get your Flu shot for FREE! Call Royal Oak Pharmacy today and get protected against the flu!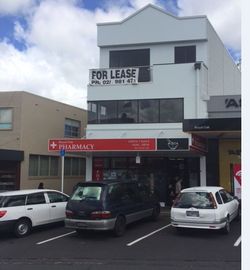 Contact Details
Phone

(09) 625 7422

Fax

(09) 625 7420
Street Address
703A Manukau Road
Royal Oak
Auckland 1023
This page was last updated at 12:04PM on May 8, 2019. This information is reviewed and edited by Royal Oak Pharmacy.