Royal Oak Pharmacy
Pharmacy Service
Other Pharmacy Services
Trimethoprim dispensing
This pharmacy has trained pharmacists who can supply the antibiotic, trimethoprim, for women aged between 16 and 65 who have an uncomplicated urinary tract infection.
All pharmacists at Royal Oak Pharmacy are accredited trimethoprim dispensers. If you have a suspected urinary tract infection, let the friendly team at Royal Oak Pharmacy help you.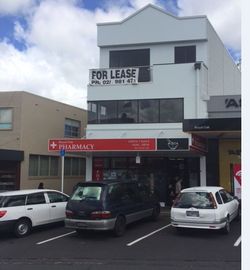 Contact Details
Phone

(09) 625 7422

Fax

(09) 625 7420
Street Address
703A Manukau Road
Royal Oak
Auckland 1023
This page was last updated at 12:04PM on May 8, 2019. This information is reviewed and edited by Royal Oak Pharmacy.