Description
Mercy Breast Clinic is a state-of-the-art boutique clinic with a specialist team and a very welcoming atmosphere.
We monitor breast health for both men and women and offer the services of a specialist breast nurse for clinical examinations to complement the mammogram. Each mammogram is reviewed by one of our specialist breast radiologists on site immediately following the mammogram and discussed with you individually. If necessary, our specialist team will offer further options which may include:
ultrasound
biopsy
cyst aspiration
referral to a specialist breast surgeon.
Following your mammogram, each x-ray is reviewed by at least one other specialist breast radiologist.
The Team
Breast Nurse Specialist - Jan Rowe is an experienced breast nurse who is on site to support all patients and their families through diagnosis and treatment if needed.
Medical Radiation Technologists (MRTs) or Radiographers perform your mammography examinations and liaise with the radiologist on your behalf.
Radiologists are specialist doctors who read and understand your films and do ultrasound on site. They interpret the results of the images, talk to you about them and send a report to your doctor.
Specialist Breast Surgeons consult in the clinic and patients are referred to them from the radiologist or their family doctor.
An Oncoplastic Surgeon consults at the clinic and can perform breast reconstruction and breast augmentation surgery. Appointments are arrranged through reception.
Hours
8.00am to 5.00pm Monday-Friday
Referral Expectations
Referral from your GP is ideal but not necessary. Appointments must be made for all mammography and consultations with specialists.
If you feel that you have a problem that needs to be seen urgently we try to see you as soon as possible. Ring and talk to our receptionists who will refer you to the breast nurse or radiologist if necessary.
To your first appointment:
bring old films if you have them
wear comfortable 2 piece clothing
if you require a biopsy, arrange prior approval from your insurance company
bring a support person if you are worried.
For breast augmentation surgery please ring the reception to book an appointment.
Charges
Referral from your GP is ideal but not necessary. Appointments must be made for all mammography and consultation with specialists.
Please contact us on 09 623 0347 or email mbc@radiology.co.nz for pricing details.
Mercy Breast Clinic is a Southern Cross Affiliated provider for a range of services. Please contact us for further details.
Parking
Free off street patient parking is provided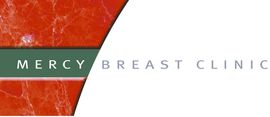 Contact Details
This page was last updated at 3:27PM on January 6, 2016. This information is reviewed and edited by Mercy Breast Clinic - Breast Care.