Description
Paul Jarrett's private practice is located at Marina Specialists, Half Moon Bay. He is an affiliated provider for Southern Cross.
He is also a Consultant Dermatologist in the Department of Dermatology, Middlemore Hospital, Counties Manukau District Health Board, Auckland.
Paul Jarrett has interest in all areas of dermatology including skin cancer and inflammatory dermatoses. He has a specific focus in medical dermatology including psoriasis, eczema and acne with a sub-specialty interest in connective tissue disease.
His research interests are psoriasis, cutaneous lupus and the psychological effects of skin disease.
He completed his dermatology training in Auckland, Hamilton and at the University Hospitals of Leeds and Glasgow, United Kingdom.
Paul Jarrett is a fellow of the New Zealand Dermatological Society Inc and a member of the Australasian Dermatopathology Society, the British Association of Dermatology and the European Society of Cutaneous Lupus Erythematosus.
Paul Jarrett is an Honorary Senior Lecturer in the Department of Medicine, The University of Auckland.
Consultants
Dermatologist
Referral Expectations
During the consultation you will be asked lots of questions about your skin condition. If you are taking any medications please bring these with you to the consultation. During the examination a chaperone will always be available if required. If you wish, please feel free to bring a support person to the consultation.
A dermatologist can, in some cases, diagnose skin conditions just by looking at them. At times a biopsy has to be taken so that a diagnosis can be made. A biopsy is the removal of a small (3-5mm) piece of the skin for examination under a microscope. This is a painless procedure performed using a local anaesthetic. It is often done, if needed, at the time of the consultation. A skin scrape may be needed to diagnose a fungal infection. Blood tests may also be required to help diagnose the skin condition.
Further follow-up appointments may be needed to discuss the results or assess the response to treatment.
Dermnet is an excellent New Zealand based website with information that will help you to understand your skin condition.
Charges
Paul is a Southern Cross Affiliated Provider for Skin services. This includes :
Consultations (skin)
Curettage or diathermy
Skin biopsy
Skin lesion removal
Soft tissue injection
Parking
There is ample parking at Marina Specialists.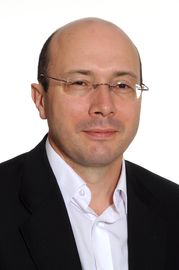 Contact Details
Phone

09 534 4040

Fax

09 537 0147

Healthlink EDI

marinasp
Street Address
Marina Specialists,
Level 1,
Compass Building,
The Marina,
Half Moon Bay,
Auckland, 2012
Postal Address
Marina Specialists,
PO Box 54140,
The Marina,
Auckland, 2144
This page was last updated at 2:06PM on June 12, 2017. This information is reviewed and edited by Paul Jarrett - Dermatologist.