Description
Northland ENT has always involved the public hospital practitioners since the 1950s. Initially Mr Wilson and Mr Gathercole were sole practitioners. In 1992 Mr. Seeley joined the practice.
The Kowhai Court practice offers adequate parking and easy wheelchair access, and is equipped with modern technology including medical photography, otomicroscopy, flexible fiberoptic endoscopy, radio frequency treatment and a fully equipped minor theatre.
Patients will be greeted by our practice manager, medical typist or one of our three nurses.
Mr Chris Seeley M.B.Ch.B. F.R.A.C.S. General Otolaryngologist
Chris graduated from the University of Otago and completed his training in Otolaryngology and Head and Neck Surgery in 1991. His postgraduate training was in the University Hospital of Wales.
Since his return he has been appointed as an ENT Consultant at Whangarei Hospital. He is involved in the management of all general otolaryngeal disorders with a special interest in allergy, nose and sinus disorders, snoring, OSA assessment and skin malignancy.
The Northland ENT Department which he has been a part of for 20 years continues to have a leading reputation in undergraduate teaching, registrar training, GP liaison and service and patient satisfaction.

Ear, Nose and Throat Surgery (ENT) is also known as Otorhinolaryngology, Head and Neck Surgery. This area of medicine is concerned with disorders of the ear, nose, throat, the head and the neck.
ENT Surgeons (or otorhinolaryngologists) are specialist doctors who deal with medical and surgical treatment of conditions of the ears, nose, throat and structures of the head and neck.
Consultants
Ear, Nose & Throat Specialist
Referral Expectations
Referral to the practice can be made by: e-mail, mail, telephone or fax.
Common Conditions / Procedures / Treatments
Parking
Free patient parking is provided to the front of the Kowhai Court building.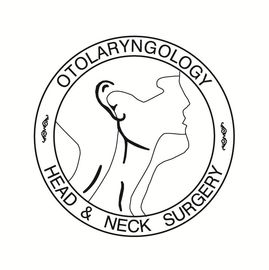 Contact Details
Phone

(09) 438 4884

Fax

(09) 438 7664

Healthlink EDI

nthldent
Street Address
Suites 3 & 4
Kowhai Court
27 Rust Avenue
Whangarei 0110
Postal Address
Suites 3 & 4
Kowhai Court
27 Rust Avenue
Whangarei 0110
This page was last updated at 1:19PM on May 8, 2019. This information is reviewed and edited by Northland Ear, Nose and Throat.