Description
I offer a specialist consultation practice in the fields of General Medicine and Respiratory Medicine (see below) . I primarily focus on making a specific diagnosis and then try to work with the general practitioner for the ongoing care. Often patients only have one or two visits with me but occasionally I will continue the ongoing care of some complex illnesses.
I also offer assessments for immigration, war pensions, ACC and other insurance issues when required.
I am passionate about education - both for the patient and doctors (see biography) . I hope to offer a "holistic" diagnostic service that works with the patient in their return to good health.
What is General Medicine?
General Medicine is the branch of medicine that deals with the diagnosis and nonsurgical treatment of diseases affecting the internal organs of the body in adults.
Specialists in this field are called specialist general physicians. They are doctors who have trained in various specialties such as diseases of the heart, lungs, brain and other organs. Often people have more than one part of the body involved in an illness or the exact cause of symptoms is not clear. The General Physician is an expert in diagnosing what is wrong and managing illnesses that are complex.
What is Respiratory Medicine?
Respiratory medicine is the branch of medicine that treats people with diseases affecting the lungs and breathing.
The role of our lungs is to deliver oxygen into our bloodstream and remove carbon dioxide. When you breathe in, air passes through the throat into the windpipe (trachea). The base of the windpipe divides into the right and left tubes (bronchi) which divide again and again each time getting smaller and smaller until the smallest airways called the alveoli are reached. The alveoli act like balloons i.e. when you breathe in they inflate and when you breathe out they relax.
Oxygen moves across the walls of the alveoli and enters the bloodstream and is carried to the rest of the body after passing through the heart. Carbon dioxide is passed from the blood into the alveoli and is breathed out of the lungs.
Common symptoms or signs of lung disease include: shortness of breath, wheezing, long-term cough, coughing up blood, and having chest pains.

Consultants
General Physician/Respiratory Interest
Referral Expectations
It would be best if you could please bring any letters or reports from your doctor (or another hospital) as I often try to summarise all investigations that you have had to date to try and get an entire picture of your health condition. It is fine, however, if you are unable to obtain this information initially.
Common Conditions / Procedures / Treatments
Charges
A 75-minute new patient appointment is $410 .
A 30-minute follow-up appointment is $200.
Bedside spirometry may incur an additional charge of $40.
However, (to the chagrin of my accountant), charges are often reduced or modified to meet individual circumstances so please talk to me if there are particular concerns.
War Pension assessments are obviously free to the patient and I am happy to reduce my charges for immigration assessment where applicable.
I am a Southern Cross Affiliated Provider.
Parking
Freely available at Papakura rooms but can be a nuisance at Mercy Clinic. The best suggestion would be to use the 180 min parking spaces at Mercy and notify me if time is a constraint.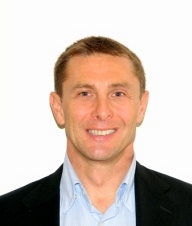 Contact Details
Phone

(09) 623 1170

Fax

(09) 623 1172

Healthlink EDI

medspecg
Please contact the practice location directly for referrals or my Hospital secretary can be contacted on 367 0000 ext 25546. In addition, I am happy to be contacted directly by GPs to discuss patients at any time via mobile.
Street Address
Mercy Hospital
100 Mountain Road
Gate 3
Epsom 1023
Bldg Entrance D
Postal Address
100 Mountain Road
Epsom 1023
Entrance D
This page was last updated at 3:35PM on December 7, 2017. This information is reviewed and edited by Dr Stephen Child - General Physician/Respiratory Interest.