Description
What is Neurology?
Neurology is the study of the nervous system (brain, spinal cord and nerves), how it controls various parts of the body and the diseases and disorders that may affect it.
The brain coordinates how we think and what we do physically as well as controlling how the body manages itself. It sends messages to, and receives information from, the rest of the body via a complex system of nerves which use chemicals and electricity to send information.
The nervous system can be divided into the
voluntary nervous system which controls what we choose to do and the
involuntary or autonomic nervous system that controls automatic functions that we don't have to think about.
A medical specialist in this field is a Neurologist. A Neurosurgeon is a surgeon who operates on parts of the nervous system. The two specialists often work together, depending on the problem.
Hours
Monday - Friday: 8:00 am - 5:00 pm
Closed weekends and public holidays
Some early evening and Saturday morning appointments available.
Referral Expectations
Your GP will refer you to see a neurologist if they think you have a problem that involves the nervous system and that needs specialist help in diagnosing or treating that condition.
A history of your symptoms will be taken as well as a review of any medications you are on (so please bring these with you). The doctor may also review any old notes and previous problems you have had.
You will then be examined which may include a general examination as well as an examination of the nervous system. An examination of the brain and nerves may include testing your memory and concentration as well as other aspects of thinking processes. It also involves examining how well the nerves to your head and body are working. You may have further testing to establish the diagnosis.
The specialist will discuss with you the possible diagnosis and what further tests or treatments are recommended. They will correspond with your GP about your diagnosis, results of tests and a treatment plan.
You may also be referred to a physiotherapist or occupational therapist. A physiotherapist provides physical therapy to assist with any disability you have. An occupational therapist reviews what equipment/advice will assist in activities of daily living if you have a disability.
ACC Patients
A patient's referring doctor must first send a letter to ACC requesting coverage for a neurological consultation. A Claims Manager will then be assigned to the patient and will provide the patient with a purchase order number to cover the consultation. We can not see any ACC patients without their purchase order number from ACC.
The exception here is with ACC Nerve Conduction Studies - no purchase order number is required for these specific tests.
Common Conditions / Procedures / Treatments
Charges
Initial Consultation: $400.00 - $460.00
Follow-Up Consultation: $180.00 - $230.00
Travel Directions
Travelling from South
Take the Market Rd exit and turn left
Right turn at lights into Great South Rd
Travel to main intersection of Manukau Rd & Great South Rd lights
Straight ahead into Alpers Ave (one way street)
Left turn into Gillies Ave
Drive approximately 750m along Gillies Ave
You will see us on the right-hand side of the road, almost opposite Southern Cross Gillies Ave Hospital
Travelling from North
Take the Gillies Ave exit
Turn right at the traffic lights, on to Gillies Ave
Drive approximately 1km along Gillies Ave
You will see us on the right-hand side of the road, almost opposite Southern Cross Gillies Ave Hospital
Public Transport
We recommend the Auckland Transport website
This website will provide you with information on the public transport available in your area as well as prices, timetables and a journey planner
Parking
There is parking available on site (including disabled)
Parking is also available on Gillies Ave between 9am-4pm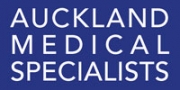 Contact Details
Phone

(09) 638 9945

Fax

(09) 638 9947

Healthlink EDI

akmdspec
Street Address
183 Gillies Avenue
Epsom
Auckland 1023
Postal Address
PO Box 99 354
Newmarket
Auckland 1023
This page was last updated at 12:12PM on September 22, 2016. This information is reviewed and edited by Auckland Medical Specialists Neurology Services.