Description
The City Eye Specialists vision is to develop an eye specialist practice offering the highest quality ophthalmic care tailored to each patient in a friendly, boutique-style setting.
We offer a very personalised style of treatment where you will feel that you are getting the very best of care and leading-edge expertise in ophthalmic treatment.
Our clinics in the City and at Howick include facilities for minor surgery, including selected laser procedures.
We look forward to welcoming you to City Eye Specialists.
What is Ophthalmology?
Ophthalmology is the branch of specialist medicine that is focused on the health of eyes and their surrounding tissues, including muscles, bones, eyelids, and tear production/drainage systems. Your eye is the organ of vision and consists of the cornea (the outer clear layer), the sclera (the white of the eye), the iris (the coloured part), the lens (lies behind the iris) and the retina (the light-sensitive lining at the back of the eye). Your eyes 'see' by focusing light that enters the eye onto the retina which sends the image to the brain by the optic nerve.
Ophthalmologists are doctors who are trained in the study of eyes. Most will be trained in eye surgery, and may have particular areas of interest or expertise.
Optometrists are not doctors but are trained in testing your vision to assess your need for glasses or contact lenses. Some also test for glaucoma.
Consultants
Ophthalmologist

Ophthalmologist
Hours
09:00 - 16:00 Monday to Friday
The hours vary between locations and specialist. Please call to discuss appointment times with one of our friendly staff.
Referral Expectations
We will discuss with you if you require surgery, the doctors here usually work with the following anaesthetists:
Charges
Please contact one of the staff at the clinic closest to you for an estimate of costs.
City Eye Specialists are a Southern Cross Affiliated provider for a range of services.
Parking
On site and underground parking.
We have a dedicated carpark down Whitaker Place, second driveway on the right. This is a secure carpark.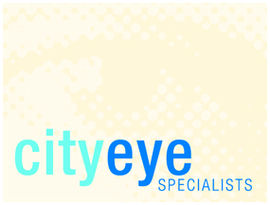 Contact Details
Central Auckland
Phone

(09) 307 6565

Fax

(09) 915 0119

Healthlink EDI

cityeyes

Email

Website
More details…
East Auckland
Phone

(09) 534 4079

Fax

(09) 534 4078

Healthlink EDI

cityeyes

Email

Website
More details…
North Auckland
Phone

(09) 307 6565

Fax

(09) 915 0119

Healthlink EDI

cityeyes

Email

Website
More details…
This page was last updated at 1:11PM on December 1, 2016. This information is reviewed and edited by City Eye Specialists.