Description
Professor Mark Elder is in private practice in Holly Road in Saint Albans. He was recently the Clinical Director of the Ophthalmology Department at Christchurch Hospital. He is currently the Chief Inspector of Hospital Posts for the Royal Australian and New Zealand College of Ophthalmologists. He is also the Chair of the College Board of Pathology.
What is Ophthalmology?
Ophthalmology is the branch of specialist medicine that is focused on the health of eyes and their surrounding tissues, including muscles, bones, eyelids, and tear production/drainage systems. Your eye is the organ of vision and consists of the cornea (the outer clear layer), the sclera (the white of the eye), the iris (the coloured part), the lens (lies behind the iris) and the retina (the light-sensitive lining at the back of the eye). Your eyes 'see' by focusing light that enters the eye onto the retina which sends the image to the brain by the optic nerve.
Ophthalmologists are doctors who are trained in the study of eyes. Most will be trained in eye surgery, and may have particular areas of interest or expertise.
Consultants
Ophthalmologist
Hours
Please ring or fax for an appointment.
Charges
New patient fees are $165 and follow up visits are $95. Children under 16 years whose parents have a Community Service Card may be able to be seen free.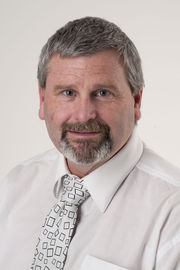 Contact Details
Phone

(03) 356 1512

Fax

(03) 356 1513
Street Address
46 Holly Road
Saint Albans
Christchurch
Postal Address
46 Holly Road
Saint Albans
Christchurch 8014
This page was last updated at 11:45AM on March 5, 2015. This information is reviewed and edited by Professor Mark Elder - Ophthalmologist.