Description
Adam graduated from Otago Medical School in 1998. At an early stage in his career he realised he wanted to pursue a career in orthopaedic surgery so sought further experience in the United Kingdom, working as a junior in the Upper Limb unit at the Princess Royal Hospital in Sussex. Returning to New Zealand he graduated from the New Zealand Orthopaedic Association's advanced training program and was admitted as a Fellow of the Royal Australasian College of Surgeons in 2009.

Adam underwent a further two years of subspecialist training in hand, elbow and shoulder surgery in Australia and Canada, working with leaders in the fields of Upper Limb Reconstruction, Hand Surgery and Sports Injuries. In particular he was accepted as the prestigious Marion Fellowship in Hand Surgery in Australia and the John and Ruth Asper Fellowship in Upper Limb Reconstruction and Sports Surgery in Canada.

He has a particular interest in arthroscopic and endoscopic surgery of the wrist, elbow and shoulder as well as total joint replacement of the shoulder and elbow. He is also keenly interested in shoulder reconstruction in the injured athlete. Adam can offer all reconstructive procedures for the injured or disabled hand including open or endoscopic carpal tunnel release and tendon transfers.

What is Orthopaedics?
This is an area that deals with conditions of the musculo-skeletal system (disorders of bones and joints of the limbs and spine). The speciality covers a range of different types of conditions starting with congenital (conditions which children are born with) through to degenerative (conditions relating to the wearing out of joints). The field of orthopaedics covers trauma where bones are broken or injuries are sustained to limbs.
Other conditions that sit under the spectrum of orthopaedics are metabolic conditions, neurological and inflammatory conditions.
Consultants
Hand & Upper Limb Orthopaedic Surgeon
Hours
| | |
| --- | --- |
| Mon – Fri | 8:00 AM – 4:30 PM |
Please contact my Practice Manager, Hilary, for all enquiries.
Referral Expectations
You need to bring to your appointment with you:
1. Any letters or reports from your doctor or hospital.
2. Any X-Rays, CT or MRI films and reports.
3. All medicines you are taking including herbal and natural remedies.
4. Your pharmaceutical entitlement card.
5. Your ACC number, if you have one.
Charges
Read more about our Payment Options here
Travel Directions
Ascot Office Park is located opposite the Novotel building closest to the Southern Motorway. My clinic is located on level 3.
Please refer to the location map.
Parking
Free off street patient parking is provided in the basement of Ascot Office Park. Please use the carparks labelled Orthopaedics & Radiology.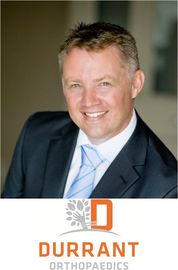 Contact Details
Phone

(09) 523 2765

Fax

(09) 522 1711

Healthlink EDI

durrorth

Website
Street Address
Level 3, Building C
Ascot Office Park
95 Ascot Ave
Remuera
Auckland
Postal Address
PO Box 17141
Greenlane
Auckland 1546
This page was last updated at 2:45PM on March 24, 2017. This information is reviewed and edited by Adam Durrant - Durrant Orthopaedics - Hand & Upper Limb Orthopaedic Surgeon.