Description
Now available at Southern Cross North Harbour (Auckland) and Southern Cross Hospital (Christchurch).
Welcome to Focus Radiotherapy. We are a New Zealand clinician-owned specialist radiation therapy service which has introduced a new radiation treatment option for New Zealand women in selected cases of early-stage breast cancer.
INTRABEAM intraoperative radiation therapy (IORT) is an innovative radiation therapy delivery device used to treat women who have undergone breast conserving surgery for breast cancer. This innovative single dose therapy is delivered as a 20 to 30 minute treatment under anaesthetic at the time of lumpectomy, following cancer removal.
Read more about INTRABEAM
here
Consultants
Breast Cancer Surgeon

Radiation Oncologist

Breast Cancer Surgeon
Hours
8:00 AM to 5:00 PM.
| | |
| --- | --- |
| Mon – Fri | 8:00 AM – 5:00 PM |
Referral Expectations
INTRABEAM radiotherapy is a viable treatment option for selected patients with breast cancer.
Talk with your doctor to see if IORT might be right for you.
Information for referrers: please click here
Procedures / Treatments
INTRABEAM - Patient Information

Click on the following link to learn more about INTRABEAM; how it is performed and what advantages it offers http://www.focusradiotherapy.co.nz/forpatients/ More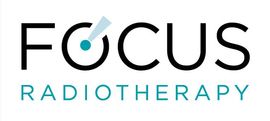 Contact Details
Phone

(09) 488 9179

Fax

(09) 486 0410

Mobile

027 453 0020

Website
Street Address
209 Shakespeare Road
Milford
Auckland 0620
Postal Address
PO Box 31 415
Milford
Auckland 0741
Would you recommend this service to family & friends?
This page was last updated at 11:55AM on December 13, 2018. This information is reviewed and edited by Focus Radiotherapy.