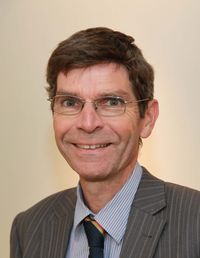 Dr Allan Simpson
Specialist
Qualifications
MB ChB 1981 Otago; FRACS 1988; FRANZCO 1988
Title or Designation
Ophthalmologist, Ophthalmologist & Glaucoma Specialist
Post-fellowship Training
Dr Allan Simpson is a Consultant Ophthalmologist with appointments in public at Christchurch Hospital and in private at St George's and Southern Cross Hospitals. His sub-specialty interest is glaucoma. Allan Simpson is a medical graduate who completed training in ophthalmology in Christchurch before heading to the UK for experience in glaucoma, with a Nuffield Scholarship at Oxford.
Allan Simpson runs the sub-specialist glaucoma service at Christchurch Hospital and his private practice has a large contingent of glaucoma patients. His glaucoma practice has had a particular focus on analysis of the optic disc in glaucoma, which was revolutionised by the advent of OCT imaging of the retinal nerve fibre layer and optic nerve head. Southern Eye Specialists was an early adopter of this technology, in 2003.
Dr Simpson is currently Clinical Director of the Department of Ophthalmology, Christchurch Hospital.
To learn more about ophthalmology and the services provided by Dr Simpson please see www.southerneye.co.nz.
Full NZ Registration Date
Contact Details
Dr Allan Simpson is available at the following services:
Private Services
This service is available at the following location:
128 Kilmore Street, Christchurch
Phone

(03) 355 6397

Fax

(03) 355 6156

Healthlink EDI

Southeye

Website
Use our online contact form
Hours: Monday to Friday 8.15am - 5.15pm
Private Surgical Services
This service is available at the following location:
Southern Cross Hospital - Christchurch