Description
Rehab Plus Inpatients provide short-term assessment, treatment and rehabilitation for people aged 16 – 64 years who live within the greater Auckland area and have disabilities arising from a variety of health conditions.

Rehab Plus provides a regional service for the greater Auckland area (Auckland District Health Board, Waitemata District Health Board and Counties Manukau DHB)and is funded through both the Ministry of Health and Accident Compensation Corporation (ACC).

There are two identical wards. Both wards consist of a mixture of single rooms (reserved for people who need them) and four bedded rooms. You are encouraged to bring your own clothes, toiletries and some small personal items. There are no laundry facilities on site, so your family will need to do your washing for you.

Our team consists of a rehabilitation consultant, medical registrars, nurses, occupational therapists, physiotherapists, speech language therapists, clinical psychologists, dietitians and social workers. The clinical team is also supported by administration and service staff.

Rehabilitation aims to maximise the benefits of recovery as it occurs, as well as assisting you to compensate for any persisting difficulties. You will be assigned a therapy team (known as a core team), and a key worker. Your team will work with you and your family/whanau to help you understand what happened to you, and assist you in identifying and achieving your goals.

Initial assessments are completed in the first few weeks and goals are set with you. Programmes are reviewed regularly and adjusted or altered to maximise your goals. We also offer specialised groups as part of the client's therapy. These include the upper limb group, high level balance group, fitness group, hydrotherapy and stroke education group.

You may need further rehabilitation or follow up once you are discharged from Rehab Plus. Your team will work with you to decide what type of follow up is most suitable, and will refer you to the appropriate service.
Referral Expectations
Entry Criteria

Referral to Rehab plus need to be made by a health professional such as your specialist, therapist or GP.

All referrals will be reviewed by a member of the Rehab Plus team to make sure that Rehab Plus is the best place for you to come. If your referral is accepted, you will be notified when a bed is available. The time taken between referral and admission depends on a varierty of factors, such as the stability of your medical condition and the availability of a suitable bed.
Charges
New Zealand citizens or those who have obtained permanent residence are entitled to publicly funded health care.
Non-residents may be required to pay for their health care. If you were not born in New Zealand and have not previously shown evidence of residency you should bring your passport with you on your first visit to the hospital for verification.
Visiting Hours
The wards are open to visitors from 8am to 8pm, 7 days a week.
It is however important to remember that patients participate in a rehabilitation programme with timetabled therapy sessions, and do need periods of rest throughout the day. It would be best to arrange visits between 8am and 4pm with ward staff.
Refreshments
Tea and cofffee facilities can be made available to visitors.
As an inpatient staying on the ward, all of your meals will be provided. Other food can be brought in if you wish. It may be necessary to discuss special dietary requirements with the nurses, speech language therapist or dietitian
Public Transport
Rehab Plus is situated approximately 1 km from the Mt Albert train station and also near Point Chevalier shops, which is a stop for many buses. For more information contact MAXX on (09) 366 6400 or go to the website www.maxx.co.nz
Parking
Parking at Rehab Plus is free. It can be busy at times but generally parks are easily found near the main entrance. There are a number of designated mobility parks.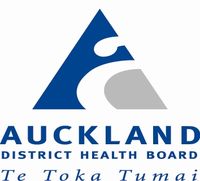 Contact Details
Phone

09 815 5600

Fax

09 815 5601

Website
Street Address
54 Carrington Road
Pt Chevalier
Auckland 1025
Postal Address
Rehab Plus
PO Box 44037
Pt Chevalier
Auckland 1246
This page was last updated at 5:30PM on November 11, 2014. This information is reviewed and edited by Auckland DHB Rehab Plus - Inpatient Rehabilitation.