Description
Rehab Plus Outpatient service is dedicated to helping people achieve things that are important to them following a health setback. Our team of health professionals consists of occupational therapists, physiotherapists, speech and language therapists, clinical psychologist, dietitian and a social worker.
To access Rehab Plus you require a referral from your GP or other health professional. The service we provide is a short-term and non urgent service, so if you need help quickly please let your GP know.

Rehabilitation aims to maximise the benefits of recovery, as well as assisting you to compensate for any persisting difficulties. We work closely with you and your whanau/family to find out what you can already do and what you potentially could do. We then help you to set goals and work towards these within a limited time frame.
From time to time we also offer groups. This can include upper limb group, high level balance group, fitness group, hydrotherapy, communication group, memory group and stroke education group.


Mission Statement/Values

"Optimising Potential through Participation and Partnership"

Our mission statement acknowledges the diverse range of rehabilitation and assessment services that are provided through Rehab Plus. We aim for our services to be delivered in partnership with you and your whanau/family and the community as part of your care.
Hours
| | |
| --- | --- |
| Mon – Fri | 8:00 AM – 4:30 PM |
Appointments are usually arranged within these hours, and may take place in the clinic, your community or your home.
Referral Expectations
Referral Sources and Prioritisation
Rehab Plus Outpatients accepts referrals from GPs and other health professionals.

Entry Criteria
You must be able to identify something you wish to work on.
You must live within the Greater Auckland Region.
Be aged over 16 and under 65 years.

Waiting Times
Sometimes there may be a waiting period before you are offered an appointment. Waiting times depend on a number of things; how urgent your need is, how many people are on the waiting list, and whether you are funded by Ministry of Health or ACC. If you have any questions, phone us on (09) 815 5628.
Charges
New Zealand citizens and residents do not pay for services - providing that you meet the set criteria. If you were not born in New Zealand and have not previously shown evidence of residency you should bring your passport with you on your first visit to the outpatient clinic and show this to the receptionist.
Non-residents may be required to pay for their healthcare.
Refreshments
Tea and coffee are available in the waiting area.
If you are at Rehab Plus over a meal break, bring something to eat (there is a fridge and microwave in the waiting area).
Public Transport
Rehab Plus is situated approx. 1 km from the Mt. Albert train station and also near Pt Chevalier shops, which is a stop for many buses. For more information contact MAXX on (09) 366 6400 or www.maxx.co.nz
Parking
There are a number of parking spaces on site with mobility parks close to the entrance. If you require any assistance getting out of your vehicle, please let us know.
Other
Unable to attend an appointment?

If you can't come to your appointment, we appreciate as much notice as possible as this allows us to offer your appointment to another person.
If you are late, you will not receive your full appointment time, or the appointment may be cancelled.
Other Services at Rehab Plus
Rehab Plus Inpatient Rehabilitation – click here to find out more about Rehab Plus Inpatients
Directions, ACC Assessment Service – click here to find out more about Directions
Mobility Solutions, complex wheelchair and seating assessment service – click here to find out more about Mobility Solutions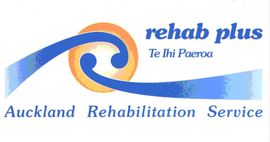 Contact Details
Phone

(09) 815 5600

Fax

(09) 815 5601

Website
Street Address
54 Carrington Road
Point Chevalier
Auckland 1025
Postal Address
PO Box 44037
Pt Chevalier
Auckland 1246
New Zealand
This page was last updated at 9:58AM on December 6, 2016. This information is reviewed and edited by Auckland DHB Rehab Plus - Outpatient Rehabilitation.