Description
The BreastScreen Aotearoa (BSA) programme offers free, two yearly screening mammograms to eligible women aged 45-69 years.
Regular breast screening is important. Don't put it off, it could save your life.
Our aim is to ensure your mammogram is as easy and comfortable as possible:
Free mammograms take 20-30 minutes
You choose when and where you have your mammogram
Our female staff are respectful, friendly and understanding
We have late nights and Saturday appointments
You can bring a support person
We can arrange a free interpreter for you
You can enrol yourself by calling our free phone number 0800 270 200.
Is English your second language?

Samoan speakers can call Lisi on 09 250 4589
Tongan speakers can call Salome on 09 250 4561
Mandarin speakers - call Lucy on 09 250 8085
Cantonese speakers - call Alexandra on 09 250 4581
Hindi speakers - call Yolanda on 09 250 4584
When you receive your invitation letter with a suggested date and location, call us on 0800 270 200 to confirm your appointment time. If another date or location suits you better, we will do our best to accommodate you.
Once enrolled on the programme, you will be re-invited every two years by BreastScreen Aotearoa. If you move house or change your postal address, please contact us to update your address so that your next invitation letter reaches you.
Hours
Manukau SuperClinic | 901 Great South Road, Manurewa
Hours: Monday to Wednesday and Friday 8:30am to 4pm, Thursday 8:30am to 6:30pm and Saturday 8:30am to 12pm.
Mangere Health Centre | 10 Waddon Place, Mangere
Hours: Monday, some Thursdays and Fridays 8:45am to 4pm
Mercy Radiology - Botany SuperClinic | 260 Botany Road, Botany
Hours: Wednesday & Thursday 8:30am to 3:30pm
ARG Howick | 18 Fencible Drive, Howick
Hours: Monday to Friday 8:40am to 3pm
ARG Pukekohe | 10 West Street, Pukekohe
Hours: Wednesday to Friday 9:30am to 3pm, some Mondays and Saturdays
Referral Expectations
Women who wish to enrol on the programme, can enrol themselves by calling BreastScreen Aotearoa on freephone 0800 270 200 or BreastScreen Counties Manukau on (09) 250 8000.
Your GP may also enrol you, although you do not need a referral from your GP to enrol on the programme.


Who can have a free screening mammogram?
A woman can have a free screening mammogram every two years through BreastScreen Aotearoa if she:
is between 45 and 69 years old
has no symptoms of breast cancer
has not had a mammogram in the last 12 months
is not pregnant or breastfeeding
is eligible for public health services in New Zealand, i.e. is a New Zealand citizen or has a New Zealand visa that is valid for at least two years.
If a woman has a breast symptom that has been present for less than twelve months, she is not eligible to enrol with BreastScreen Aotearoa.
Women of any age who feel or notice anything unusual about their breasts, at any time, should see their doctor.
Most lumps and symptoms will not be cancer.


Women with mobility disabilities
We can screen women in wheelchairs or with mobility issues at our main screening location of Manukau SuperClinic in Manurewa or at our sub-sites in Howick, Pukekohe and Botany.
Unfortunately, we are not able to accommodate wheelchairs on our mobile screening unit due to space issues.
Please make sure when you book your appointment that we are aware of any mobility issues or other disabilities you may have, as we will allow extra time.


Women with breast implants
Women with breast implants can have mammograms at any of our screening sites. When you book your appointment, please ensure we are aware that you have implants so that we can allow extra time.

Women under 45 years of age
Three-quarters of women diagnosed with breast cancer in New Zealand are 50 years and older. Studies show that for women aged 50 and over, the risk of death from breast cancer is reduced by about a third with two yearly screening mammograms. In women aged 45 - 50 years, the risk of death from breast cancer is reduced by a fifth with regular mammography.
Research shows that mammograms are not as good at detecting breast cancer and saving lives in younger women, particularly before menopause. In younger women, the breast tissue may be more dense, making mammograms harder to read and increasing the risk of missing cancers. Women under 45 are more likely to have something show up on their mammogram that needs checking but turns out not to be cancer, causing unnecessary worry.
If you feel or notice anything about your breasts that is not usual for you, please see your doctor. Your doctor may then refer to the diagnostic breast clinic in your area for free assessment of any abnormality in your breast.


Women with a family history of breast cancer or other risk factors
A strong family history of breast cancer includes a mother, sister, daughter, male relative or two aunts with premenopausal or bilateral breast cancer, or multiple family members.
Women who have a strong history of premenopausal breast cancer in their family may be eligible for free yearly mammograms through their local District Health Board (DHB), if referred by their doctor. If these women are eligible for the BreastScreen Aotearoa programme, they may alternate yearly between BreastScreen Aotearoa mammograms and the DHB's mammography unit.
Women with other specific risk factors for breast cancer may also be eligible for free yearly screening through their DHB. These include a past history of breast cancer, Atypical Ductal Hyperplasia, Lobular Carcinoma In-Situ, radiotherapy, a history of mantle radiotherapy or BRCA I or II.
Speak to your doctor for a referral through the public health system if you believe you may be eligible for yearly screening.


Women who have had breast cancer
If you have had breast cancer it is very important that you have regular check-ups with your doctor, especially in the first five years after your cancer was found. These should include a thorough breast examination and an annual mammogram. One of the reasons for this is that you are at an increased risk of developing breast cancer again.
BreastScreen Aotearoa recommends that you continue to visit your breast specialist or usual doctor for these ongoing annual check-ups. The specialist or doctor will organise an annual mammogram for you. This mammogram is free if it is through a public hospital.


When can you rejoin BreastScreen Aotearoa after having breast cancer?
After having breast cancer, you can have a screening mammogram every two years through BreastScreen Aotearoa if:
you are between 45 and 69 years old
you have no breast problems
you are not pregnant or breastfeeding
your breast cancer was treated more than five years ago and you have been cleared by your doctor to return to the BreastScreen Aotearoa programme.
If you do rejoin BreastScreen Aotearoa you should still continue to have an annual breast examination by your doctor. A normal consultation fee would usually be charged.
Charges
There are no charges for services to public patients if you are lawfully in New Zealand and meet one of the Eligibility Direction's specified criteria set by the Ministry of Health.
If you do not meet the criteria, you will be required to pay for the full costs of any medical treatment you receive during your stay.
To check whether you meet the specified eligibility criteria, visit the Ministry of Health website www.moh.govt.nz/eligibility
For charges, please phone the Accounts Receivable Office on (09) 276 0060.
Other
BreastScreen Counties Manukau Team:
Programme Manager: Kathy Pritchard
Medical Director/Radiologist: Sally Urry
Breast Care Nurse: Jennifer Brown
Charge MRT (Medical Radiation Technologist): Samantha Jones
Medical Radiation Technologists: Maureen Chimwayange, Katie Clamp, Mthethomuhle Sibanda, Bronwyn Watt
Quality Control MRT: Ruth Sharp
Data Manager: Lucy Xie
Maori Kaimahi Recruitment and Retention: Denny Wilson-Takaanini
Pacific Recruitment and Retention: Salome Kavaliku
Practice Team Liaison: Roshina Singh
Quality Coordinator: Hasitha Samarasinha
Administration Team Leader: Meredani Stewart
Administration: Rose Otene, Verona Puru, Yolanda Sequeira, Alexandra Wong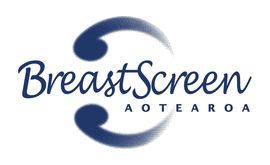 Contact Details
Phone

(09) 250 8000

Fax

(09) 250 8046
BreastScreen Aotearoa: Freephone 0800 270 200
Our main screening site is at Manukau SuperClinic. We also have subsites at:
Mangere Community Health Centre | 10 Waddon Place, Mangere
Mercy Radiology - Botany SuperClinic | 260 Botany Road, Botany
ARG Howick | 18 Fencible Drive, Howick
ARG Pukekohe | 10 West Street, Pukekohe
Street Address
901 Great South Road
Manurewa
Auckland
Postal Address
PO Box 98743
Manukau City 2241
This page was last updated at 1:04PM on December 6, 2016. This information is reviewed and edited by BreastScreen Counties Manukau.