Description
Critical care is the specialist care given to patients with sudden and potentially reversible life-threatening diseases or injuries. This can include following accidents, operations, severe infections or a coma. Critical care is divided into two areas; intensive care, where the sickest patients are cared for and high dependency, where patients who are not well enough to return to general wards are cared for.
The Department of Critical Care Medicine (also known commonly as DCCM) is one of the leading critical care units in New Zealand, located on the 8th floor of Auckland City Hospital. We provide intensive care and high dependency care for patients over the age of 15 for all conditions except heart, lung and blood vessel surgery. Our specialist areas of intensive care include liver, kidney and pancreas transplantation and neurological conditions.
The Department of Critical Care is staffed by a team of highly experienced and professional doctors and nurses who are supported by other healthcare professionals. Medical care is provided by specialist doctors (intensivists) who are trained to look after very ill patients and doctors training to be specialists in intensive care, anaesthesia, emergency medicine and internal medicine. Most nurses in critical care are also specialised with postgraduate training and qualifications in intensive care. Patients requiring intensive care treatment have a nurse allocated to look after them individually. High dependency patients may be cared for by a nurse who is also looking after another patient. Other essential staff members include physiotherapists, dietitians, pharmacists, radiographers, biomedical technicians alongside other healthcare professionals to help care for these very ill patients.
We have over 1200 admissions per year of which 75% are emergency and 25% elective. The median length of stay in DCCM is 1.5 days, however patients may require a prolonged stay.
We have 24 beds in total - 18 are open bed spaces, and the remaining 6 are isolation side rooms.
Hours
24 hour / 7 day clinical service
Please see below for visiting information
Referral Expectations
Patients may be admitted to Critical Care from the Emergency Department, hospital wards, operating theatre or following transfer from another hospital or intensive care unit. Critical Care staff also provide help and support if a patient becomes seriously ill on a ward or in the Emergency Department.
Charges
If a patient is not eligible for public funded healthcare in New Zealand then there will be a charge for intensive care and high dependency services (except if the admission is due to accidental injury and eligible for ACC).
Visiting Hours
The DCCM is closed to visiting during the daily major ward round which occurs between 8.30am - 11am. You may be asked to leave briefly during the other ward rounds that occur between 4 - 5pm and 9 - 11pm. Visiting between 10pm and 8.30am is by arrangement only.
Visiting is generally limited to next-of-kin or close friends, and no more than 2 may be with the patient at a time. Patient care takes priority and visiting may not be possible when some procedures are being undertaken.
Waiting rooms are provided in the Level 8 gallery nearby. Overnight accommodation is not permitted in this area, but limited accommodation is available on-site at the Te Whare Awhina (Ph. ext 25830).
Children are permitted to visit, but as there are hazards present, please supervise children at all times.
To reduce risk of infection, please clean your hands with alcohol gel before and after visiting the patient area. Flowers are not permitted in the patient area as they may be an infection risk.
Refreshments
Refreshment vending machines are available in the Level 8 gallery, and there are food and beverage outlets on Level 5 open 8am - 8pm daily.
Accommodation
Limited overnight accommodation is available on-site at Te Whare Awhina (Ph ext 25830) or nearby off-site at Domain Lodge (Ph. 308-0161).
Other
In order to improve our services, we will contact most patients and/or families 2 - 6 months after Critical Care admission to seek feedback.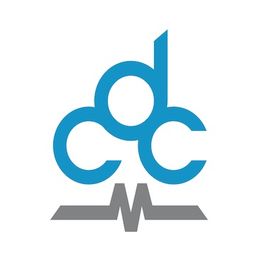 Contact Details
Phone

(+64) 09 307 4949 Ext 24800

Fax

(+64) 09 307 4927

Website
Street Address
2 Park Road
Grafton
Auckland 1023
Postal Address
Private Bag 92 024
Auckland Mail Centre
Auckland 1142
This page was last updated at 10:01AM on August 29, 2017. This information is reviewed and edited by Auckland DHB Department of Critical Care Medicine.