Description
The Laboratory at Counties Manukau is a well-established and respected hospital laboratory. The current laboratory was purpose-built and opened in June 1999.
The staff are committed to providing a quality service and are constantly striving and looking for innovative ways to improve the service for the benefit of healthcare providers and patients.
Sometimes when you visit your GP, specialist, midwife or other healthcare professional, they will want you to have some tests. These tests may be needed to check that the doctor's diagnosis of your problem is correct or to check that you don't have certain serious conditions.
The types of specimens taken include blood samples, urine or faeces samples and skin scrapings or swabs from, for example, your throat or ear.
Our main Laboratory Services are located at Middemore Hospital (Galbraith Building, Ground Floor - which is the entrance opposite the railway station).
We also have additional specimen collection and histology services available at Manukau SuperClinic (Ground Floor next to Module 1).
Our specimen collection areas are open Monday - Friday, 7:30am to 4:30pm.
Hours
7:30 AM to 4:30 PM.
| | |
| --- | --- |
| Mon – Fri | 7:30 AM – 4:30 PM |
Charges
We do not charge for blood tests requested by your Doctor. If you require immigration testing, there is a charge, please see below:
| | |
| --- | --- |
| VDRL & Urinalysis | $49.35 |
| VDRL & Urinalysis & Parasites x2 | $209.05 |
| VDRL & Urinalysis & Culture x2 | $171.15 |
| VDRL & Urinalysis & Culture x2 & Parasites x2 | $330.85 |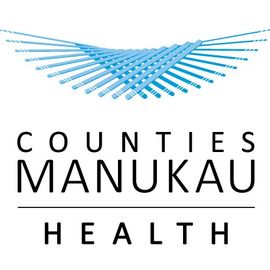 Contact Details
Phone

(09) 276 0167

Fax

(09) 270 4761
Blood Collection Room Hours: 7:30am - 4:30pm Monday to Friday
Street Address
Galbraith Building (entrance opposite railway station)
Middlemore Hospital
Hospital Rd
Otahuhu
Postal Address
Laboratory Services
Middlemore Hospital
Private Bag 93320
Otahuhu
Auckland 1640
This page was last updated at 9:37AM on March 21, 2018. This information is reviewed and edited by Counties Manukau Health Laboratory Services.