Description
Update: Our community told us we need to make some changes. In response, we are improving the way mental health services works with you. We want to assure you we will talk with all services users and their whaanau about how changes might affect their care. If you have any questions please call us on 09 261 3700 or talk to your mental health clinician.
Rapua Whaioranga (meaning "seeking health") is a Maaori mental health service which provides clinical and cultural health care for Maaori aged 18 to 65 in the Counties Manukau area.
Our philosophy, aroha ki te tangata, ensures whanau are respectfully supported to define their own pathways to waiora and whanau ora.
We work alongside other mental health services, including Taunaki & Te Puawaitanga (Child and Adolescent Mental Health) and Adult Mental Health.
Who Are We?
Our team includes a number of experienced mental health professionals who are skilled in culturally appropriate mental health care for Taangata Whenua (people of New Zealand Maaori descent). Our team includes:
Community Mental Health Nurses
Psychiatrists
Clinical Psychologist
Social Workers
Occupational Therapists
Peer Support Specialists.
Where Will You See Us?
Our clinics are located at 5/19 Great South Road, Papakura.
How Do We Help?
Once you are referred to our service we will meet with you to discuss ways we can help support you and your whaanau. You may also need the support of our psychologist for talking therapies or our peer support specialists who are members of our team with lived experience of mental health concerns.
All our staff work together to ensure that your physical, mental, social and spiritual needs are met so that your GP can provide ongoing care and support for your mental wellbeing.
If you would like to talk to someone with lived experience of mental health and or addictions contact our Peer TALK phoneline on 0800 234 432. This phoneline operates between 5pm and Midnight, seven days a week, and will connect you with a trained peer support worker who will listen to your experience and help you access further help if needed. Note: Peer Talk supports adults over 18. If you are under 18 contact Youthline on 0800 37 66 33.
Need Immediate Help?
For urgent after-hours support please contact 0800 775 222, or phone your (09) 261 3700 at any time.
If you are having suicidal thoughts, or are worried about someone, there is help available. For more information please visit the Mental Health Foundation - In Crisis?, or in case of emergency call 111.
Hours
8:00 AM to 5:00 PM.
| | |
| --- | --- |
| Mon – Fri | 8:00 AM – 5:00 PM |
If you need urgent help outside these hours please ring 0800 775 222
Services
Useful Links

If you or someone you know wants more information and support on Maaori mental health and wellbeing, visit:… More
Charges
Our service is free of charge for people entitled to free health care in New Zealand.
Public Transport
Train and bus services are available within walking distance of our clinics. For more information and to plan your route visit the Auckland Transport website.
Parking
Free parking is available on site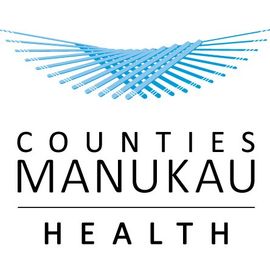 Contact Details
For urgent support contact our after hours phoneline on 0800 775 222, or phone (09) 295 1200 at any time.
If you need immediate help call 111.
Street Address
5/19 Great South Road
Papakura
Auckland 2110
Postal Address
PO Box 97 289
Manukau 2241
This page was last updated at 1:42PM on November 6, 2018. This information is reviewed and edited by Counties Manukau Health Rapua Whaioranga (Maaori Mental Health Liaison).