Our Team
Mason Clinic is a large organisation with over 400 full time staff employed. We provide a regional forensic service covering north of the Bombay Hills.
Major clinical and management decisions come out of a multi-level consultation process that is endorsed by a Clinical Governance team. The Clinical Governance group meets monthly and is chaired alternatively by the Service Manager or Clinical Director. The General Manager of the Waitemata District Health Board Mental Health Group is also in attendance. The Associate Service Managers and Heads of Department provide reports that highlight operational and clinical issues around innovative service provision and risk management.

The Regional Manager, Clinical Director, Associate Service Managers, Heads of Department, Lead Clinicians, Unit Managers and Team Leaders work collaboratively to ensure the safe, secure and efficient operations of each sub-service or team. The day-to-day operations of each of the sub-service teams are managed by Nurses In Charge and/or Team Leaders.

Maori and Pacific Island specific cultural guidance and support is provided by staff who are affiliated to Polynesian tribal/country groups. A kaumatua (tribal elder) and a matai (Samoan chief) are the senior cultural advisors.

Health professionals (Consultant Psychiatrists, Psychologists, Social Workers, Occupational Therapists, Cultural Advisors, Consumer Advocates) are encouraged to meet regularly for co-ordination, planning and group supervision, while administrative and multi-skilled staff keep our organisation running smoothly and maintained.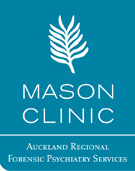 This page was last updated at 10:15AM on September 8, 2017.