Description
What is the Segar House Outpatient Programme?
The Outpatient Programme is designed for adults who have a wide range of emotional, psychological and psychiatric disorders. For example, long-standing or difficult-to-treat depression, anxiety disorders, and personality difficulties. Most are currently being treated at Community Mental Health Centres; some come from private practitioners. Generally they present with a variety of psychiatric symptoms. Under these symptoms there is often a history of physical or emotional/psychological abuse or neglect, or sexual abuse, abandonment, loss, and other trauma experiences. Most patients have difficulties in their relationships with other people & with their self-esteem.
The programme consists mainly of group therapy. However we like to ensure that most clients accepted for a daytime group programme are also receiving concurrent individual therapy for the duration of the group. This is usually provided either by their referrer, or where this is not possible, may be provided by our staff.
There are six different therapy groups that clients can be referred to. The most suitable group for the client is decided at assessment and in consultation with the client and referrer. Most clients enter the Outpatient Programme via the Skills Group. Clients may move from one group to another as they progress in therapy. Each of the groups listed below take 8-10 participants, both male and female.
The Skills Group, The Mentalisation Based Therapy Group, The Compassionate Mindfulness Group, The Interpersonal Therapy Group, The Trauma & Recovery Group, The Art Therapy Group.
Hours
Monday to Friday: 8.30am to 5.00pm
For urgent assistance after hours 7 days a week: 0800 800 717
Referral Expectations
Segar House - Rauaroha is a tertiary service and unfortunately cannot accept self-referrals or GP referrals. However if you are interested in attending we recommend that you first discuss a referral to Segar House - Rauaroha with your key worker in your Community Mental Health Centre (or with your private therapist).
The Outpatient Programme is only available to people who reside within the Central (ADHB) or North & West (WDHB) districts of Auckland. It is not suitable for people who are currently in crisis and/or have current psychotic symptoms, are currently abusing alcohol/drugs or are seeking personal growth in the absence of severe psychological problems. People with alcohol/drug or eating disorders may make use of the programme as part of their overall treatment once their symptoms are under control.
Once a referral has been made and accepted as suitable, you will receive an appointment for an assessment interview (or orientation meeting in the case of the Skills Group). Assessment may take 2 or more sessions. If the assessor feels a Segar House - Rauaroha programme is not appropriate for you once the assessment is complete, other options will be discussed and recommendations made.
Once accepted, there may be a period of waiting before a space becomes available. Please feel free to phone us for more information on (09) 377 2602.
Procedures / Treatments
Psychotherapy

Psychotherapy is a treatment & healing approach which uses talking and communication to improve a person's mental health, or to improve relationships (such as in a family or a group).… More

Group Therapy

Group therapy is a form of psychotherapy during which one or two therapists treat a small group of clients together as a group.… More
Charges
There are no fees to clients for this service. It is provided as part of the publicly funded Mental Health Service.
Refreshments
Tea and coffee are provided.
Travel Directions
For information on travel directions and public transport to Segar House - Rauaroha, please click here.
Parking
For information on parking at Segar House please click here.
Other
Information for Mental Health Professionals
Click on the following link for a referral form for the Outpatient Programme.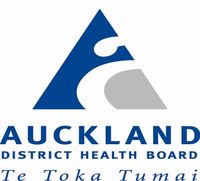 Contact Details
Phone

(09) 377 2602

Fax

(09) 375 9878

Website
Street Address
Level 3
126 Khyber Pass Road
Grafton
Auckland 1023
Postal Address
PO Box 8101
Symonds Street
Auckland
This page was last updated at 12:30PM on July 27, 2017. This information is reviewed and edited by Segar House Outpatient Programme.