Description
Welcome to the Labour and Birthing Suite at Auckland City Hospital. We are one of the largest maternity units in New Zealand, providing care to women who would like a "natural" birth and those women with high risk pregnancies needing greater levels of intervention and specialist care. Six rooms have a birthing pool and we offer a full epidural service. Hospital employed midwives and LMC midwives work alongside obstetric registrars, senior medical officers and private obstetricians. Our aim is to provide one-on-one midwifery care when in active labour. We are a teaching hospital and often you will be asked if midwifery or medical students can be involved in your care.
You can find more information on what to expect when you go to the Labour and Birthing Suite here
Following the birth of your baby and providing both the mother and baby are well, postnatal care will be at Birthcare Auckland Ltd or at home. Should you need to stay at Auckland City Hospital then you will be transferred to a postnatal ward. Most mothers and babies will be transferred to Birthcare approximately 4-6 hours after birth. Please remember to bring the car seat and warm woollen clothing for the baby so that you may be transferred safely.
Please visit the National Women's Health website for more information
nationalwomenshealth.adhb.govt.nz
The Women's Health Information Unit is located in the Atrium area on level 9 at Auckland City Hospital.
Contact: Ph: (09) 307 8978 or email: .
Some ideas of what to bring to hospital
Suggestions for labour:
You are welcome to bring a support person/people of your choice
Lip Balm
Warm socks
Own Pillow
Light Reading Matter
Complementary remedies such as a TENS machine or massage oils
Food or drink for support person, energy snacks and drinks for you
Glucose Tablets or Honey
Travelling Rug or Blanket
Music of choice – iPod/iPad/phone
All important camera
Toiletries
We recommend you leave your valuables at home.

For women who need to stay in hospital:
Day or night wear:

y

ou may feel more comfortable in your own day clothes or night wear remembering that you will be breast feeding so an opening down the front is recommended

A supportive breast feeding bra is also essential and appropriate

Your own pillow and cover

Complementary remedies and usual medications
For baby:
We provide nappies during your stay, but please bring baby clothes such as woollen hat, booties and cardigans for your baby.
Please only bring essentials as space is limited.
To take baby home:
Appropriate clothing for the time of year including a woollen hat, warm shawl or blanket.
Car seat appropriate for newborn baby is always required.
Visiting Hours
Labour and birthing suite does not have any visitor restrictions, but due to safety there may be occasions when we limit the number of family/whanau in the birthing rooms. Please respect staff decisions regarding this.
Young children are welcome, but must be accompanied by an adult who can provide care at all times.
We have a whanau room and visitors are also welcome to use the atrium whilst waiting for the birth.
Refreshments
There are snack and drink machines, including a coffee machine, in the corridor close to the entrance of the Labour and Birthing Suite.
On Level 5 there are several food outlets and additional cafes on the main road outside of the hospital. Additional information can be found on the ADHB website http://www.adhb.govt.nz/on-site_services.htm
Travel Directions
For a map of the hospital and carpark building click here.
For a virtual tour of the Labour and Birthing Suite and how to get there click here.
Public Transport
The Link Bus and Hospitals Bus 283 both pass by the hospital.
The hospital is a short walk (10 minutes) from Grafton train station.
For more information on public transport visit https://at.govt.nz/bus-train-ferry/.
Parking
When you are in labour and need to be dropped off at the hospital, there is drop off parking at the entrance to the hospital at Level 4. The driver can temporarily leave the car and escort you to the Labour and Birthing Suite but then must return to the car and find parking elsewhere. It would be helpful to leave a note on the car dashboard or let a security guard know that you are on the way to the Labour and Birthing Suite and will shift the car as soon as possible.
Short term free parking is available in the Auckland Domain. There is also Pay and Display parking in the streets around the hospital and a Wilsons carpark building on site. http://nationalwomenshealth.adhb.govt.nz/about-us/patient-visitor-information#Parking
Accommodation
If you have family or friends who need accommodation near the hospital while you are giving birth, the two closest options are:
Domain Lodge is in Boyle Crescent, across the road from the gates to the Domain. See their website for contact details and charges http://www.domainlodge.co.nz/
Te Whare Awhina is the accommodation service located on the Auckland City Hospital (ACH) site. There are limited beds available and a referral needs to be made via the patient's Kaiatawhai/Social Worker or nurse to let them know that your whanau/support person(s) may need accommodation.
Accommodation preference is given to whanau/family members who have patients in ACH and have travelled to Auckland from other regions. There is a fee for this service.
Pharmacy
There is a pharmacy on Level 5 of the hospital. It is open from 8.00am to 6pm Mon to Friday and 10.00am to 4.00pm Saturday and Sunday.
Security
Security Officers are on duty 24 hours a day. They patrol all of the facilities on the hospital site.
The hospital and wards are locked down each night at 8pm and security guards are stationed at the Level 4 Main Entrance and the Accident and Emergency Department on Level 2.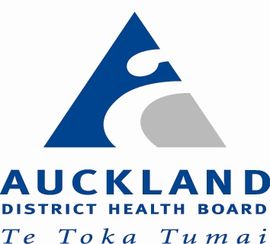 Contact Details
Phone

(09) 307 2888 or (09) 307 4949 extn 24913

Fax

(09) 630 9773
Street Address
Level 9
Auckland City Hospital
Park Road
Grafton
Postal Address
Labour and Birthing Suite
Auckland City Hospital
P.O. Box 92019
Auckland Mail Centre
This page was last updated at 10:20AM on February 27, 2019. This information is reviewed and edited by Auckland DHB Labour and Birthing Suite.