Description
A Needs Assessment is the first step towards getting the support or services you and your family require if you have a long-term disability. A Needs Assessment is a process of determining your strengths, needs and goals and identifying the services required to support you to be as independent as possible.
Auckland District Health Board provides NASC services for people 65 years old and over living in the Central Auckland area as a part of Home and Older People's Health.
Please
click here
to read more about Older People's Health services.
Please
click here
to read more about Adult Community Services.
NASC services for people under 65 years old living in the Central Auckland area
are provided by Taikura Trust. If you are under 65 you cannot be referred to our care. Please, go to the Taikura Trust website
www.taikuratrust.org.nz
for more information about their service.
Our NASC team is concerned with the long term support needs of elderly people who have a disability, and the needs of their carers. The aim of the service is to assist older people to remain living at home, safely and independently, for as long as possible.
Charges
These services are only for New Zealand citizens or people who have obtained permanent residence. Others are not able to access these services.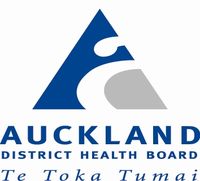 Contact Details
Needs Assessment and Service Co-ordination
Phone: (09) 631 1234
Fax:

Respite Care
Phone: (09) 307 4949 ext.27852

Seniorline
Phone: (09) 375 4395 or 0800 725 463
Website: http://www.adhb.govt.nz/NASC/
Street Address
214 Green Lane West
One Tree Hill
Auckland 1051
Postal Address
Private Bag 92 189
Auckland Mail Centre
Auckland 1142
This page was last updated at 12:20PM on January 25, 2018. This information is reviewed and edited by Auckland DHB Needs Assessment and Service Co-ordination (NASC).