Description
About the Service
As part of Older Adults & Home Health, the AT&R Service provides a specialist inpatient service for older people and is dedicated to improving and maintaining the health and independence of older people. The service is a mix of geriatric medicine and rehabilitation for older people who often have multiple or complex needs.

AT&R receives referrals for patients from the community/primary care sector and acute hospital services. We provide care and rehabilitation for older people including those recovering from an injury, illness or age related condition such as dementia or Parkinson's Disease.

We will help you tackle problems associated with disability or aging that are affecting your day to day living. We will work with you and your family to plan your care and help you achieve your healthcare goals. Your team may include doctors, nurses, physiotherapists, occupational therapists, speech language therapists, social workers and needs assessors depending on your issues and goals.
Referral Expectations
Referral of patients from acute wards is facilitated by a team of Clinical Nurse Specialists who help identify patients who would benefit from time on a rehabilitation ward. Similarly the District and Gerontology Nursing Services refer from the community.
Entry Criteria
AT&R accepts patients who:
Are generally over 65 years of age, but also those 50-65 years with age related conditions
Require a period of rehabilitation, particularly frail elderly who are at risk of losing their independence or having difficulty managing at home
Need multidisciplinary specialist assessment and treatment for conditions or impairments related to age and frailty (for example – mobility, continence, falls,fractures, failing cognitive function, delirium and strokes)
Need specialist reassessment and treatment of multiple or chronic conditions or disabilities
Will require ongoing assessment for safety and community support at home including follow-up by Home Health services.
Please telephone the Referral Screener for all requests, information and advice:
Phone (09) 486 8945 ext 43222 (8.00am - 4.30pm Monday to Friday)
Fax (09) 486 8997 (for referrals)
NB: We have staff on call at all times for emergencies, or to discuss potential admissions. Please phone (09) 496-8900 and ask to speak to a geriatrician or the on call registrar.
Visiting Hours
Patients need rest for recovery to occur. Visiting hours are restricted for the benefit of the patients. Please check times with ward staff.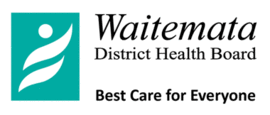 Contact Details
Would you recommend this service to family and friends?
This page was last updated at 10:22AM on November 9, 2017. This information is reviewed and edited by Waitemata DHB Assessment, Treatment & Rehabilitation (AT&R) Service.