Description
GPs in the Hospital

ADHB currently has five GPs working as Primary Care clinical directors at Auckland, Greenlane and Starship hospitals:
Dr Barnett Bond : works in Starship Children's Hospital (all departments)

Dr Jim Kriechbaum : works in cardiology and long term conditions

Dr Kathy McDonald: works in adult surgery

Dr Diana Good : works in women's health/gynaecology/maternity/fertility

Dr Jock Carnachan : works in othopaedics


All are very experienced in primary care and still work in practice.
News
The GP liaison role has changed and GPs are now part of the Clinical Director tier as Primary Care advisors.
Referral Expectations
Every specialist department has its own criteria for acceptance.
Many conditions can be appropriately managed in general practice. Assistance is sought from the hospital (secondary care) when appropriate. Phone advice is encouraged.
A referral for an opinion without the patient necessarily being seen, known as a virtual consult, is acceptable.
A well penned informative referral to secondary care makes prioritising the case more efficient and the time the patient waits more appropriate.
An eReferrals system is now in place. Most departments are now using this and e-triaging at the hospital end. 90%of GPs are now referring this way and plans are afoot to make this compulsory by July 2017.
We now have a GP skin lesion removal service for suitable patients to have their surgery performed by qualified GPs in the community. This is a regional service with Waitemata and Counties. Referrals are made to your DHB headed Skin Lesion Service. When using eReferrals choose skin lesions in the search. At Auckland DHB the service is under General Surgery.
Healthpoint is your one stop website for information on hospital services and referral requirements.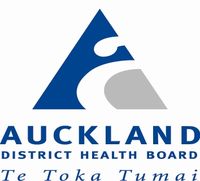 Contact Details
Phone

(09) 367 0000

Website
Patient enquiries

(09) 375 4300

Known extension/pager

(09) 307 4949

Admission & Planning Unit

Ext 24210 / 23225 | Fax: (09) 375 7038

Acute Referrals Service

(09) 375 7030, Ext: 24048 |Fax: (09) 307 2858

Emergency Department

(09) 376 0000, open 24 hours / 7 days

Outpatient appointments & surgical booking enquiries

(09) 638 0400 / scheduling@adhb.govt.nz
Mental Health Services
24 Hour Crisis Line

0800 800717
GP / External Specialist Help Desk

(09) 307 2800
Street Address
2 Park Road
Grafton
Auckland 1023
Postal Address
Private Bag 92 024
Auckland Mail Centre
Auckland 1142
This page was last updated at 12:19PM on December 18, 2017. This information is reviewed and edited by Auckland DHB Primary Care Clinical Directors.