Description
The Counties Manukau Health Library is dedicated to supporting the information needs of Counties Manukau Health, its partners and community to achieve better health outcomes for the people of Counties Manukau. The Counties Manukau Health Library is affiliated with Ko Awatea, the Centre for Health System Innovation and Improvement. Staff of Counties Manukau Health have access to a comprehensive collection of digital resources available both from the library pages on the Staff Intranet and remotely via the Library Discovery Portal

Search the Counties Manukau Health Library
If you are accessing the library resources off site, when prompted for a user name and password to access any of our online resources, please enter your staff employee number and first name. New staff members can request a temporary password from the library if your employee number is not being recognised.
Health Professionals working in the Counties Manukau region are also able to register for online access to a selection of databases and resources including:
ClinicalKey
Full text of over 1,300 Elsevier medical and surgical reference books, 600 journals, 2,800 drug monographs, 2,000 practice guidelines, 15,000 patient education handouts, 13,000 medical and surgical videos, and 5 million images. Includes a mobile app.
ProQuest ebooks collection (13,000 ebooks across all disciplines)
Proquest Health Research Premium Collection
- Family Health Database
- Health & Medical Collection
- Health Management Database
- Medline
- Nursing & Allied Health Database
- Psychology Database
- Public Health Database
Nursing Reference Centre Plus
An evidence based information tool designed specifically for nurses.
Health Professionals working in the Counties Manukau region who are not currently Counties Manukau Health employees are invited to register for access via the online form and send to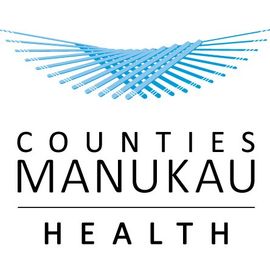 Contact Details
Phone

(09) 276 0000 ext 8300 or 8172
This page was last updated at 11:42AM on August 10, 2017. This information is reviewed and edited by Counties Manukau Health Library Database & Resource Directory.