Innovation and Improvement Clearinghouse
*The Innovation and Improvement Clearinghouse is a Ko Awatea resource supporting health system innovation and improvement.


Contents
What's new - Latest MUST Reads
Research
Selected documents and resources
Selected learning opportunities
Staying current
Innovation and improvement at Counties Manukau Health & Ko Awatea
Innovation hubs (NZ)
Innovation hubs (International)


What's New

Spotlight on Innovation and Improvement. Latest MUST Reads



2019
January
IHI
Health care organisations across the United States are developing new models for complex care, yet innovators often pursue these initiatives in isolation from one another. This report offers a strategic plan with recommendations to advance the field of complex care. It assesses the current state of the complex care field and presents recommendations to help the field reach its full potential for improving care delivery for the nation's most vulnerable patients. Please note that free registration is required to access these documents.
This year, IHI created hundreds of blog posts, videos, white papers, tools, and other content. Some you may remember, and some you may have missed. Here are our 10 picks from 2018 content that deserve a second look. Thank you for joining IHI in improving health and health care around the world.
How "Flipped" Discharge Can Help Your Largest Patient Population
IHI
"Penn Medicine was inspired to improve the length of stay and the transition home for older adults when they participated in the IHI International Innovations Network and saw "flipped" discharge in action in Sheffield, England. The model involves "flipping" the traditional approach to discharge. Instead of using the "assess to discharge" approach, providers in Sheffield follow the "discharge to assess" model. This means that — rather than hold patients in the hospital to assess needs before they leave — providers discharge patients as soon as they are medically ready and assess their needs at home. This process not only reduced length of stay, but — more importantly — improved the accuracy of determining patients' true post-acute needs."
2018


December
Understanding organisational culture for healthcare quality improvement
BMJ
Ideas of culture are also central to quality improvement methods. From basic clinical audit to sustained improvement "collaboratives," business process re-engineering, Lean Six Sigma, the need for cultural reorientation is part of the challenge.6 Yet although the language of organisational culture—sometimes culprit, sometimes remedy, and always part of the underlying substrate at which change is directed—has some immediate appeal, we should ask deeper questions. What actually is culture in health services? How does culture relate to healthcare quality, safety, and performance? And can changing culture lead to improvements in care and organisational performance?
Bring Your Breakthrough Ideas to Life
HBR
Digital advances in the past two decades have enabled more people than ever before to express creative intelligence. Yet apart from the transformation of services powered by mobile apps and the internet, few sectors have seen spectacular surges of innovation—and only 43% of companies have what experts consider a well-defined process for it. In this article the authors present a five-part framework to guide the development and ensure the survival of breakthrough ideas: Focus attention closely and with fresh eyes, step back to gain perspective, imagine unorthodox combinations, experiment quickly and smartly, and navigate potentially hostile environments outside and within the organization. The elements of this framework are not unique, but collectively they capture the critical role of reflection in conceiving opportunities, the ways in which digital tools can advance them, and the level of organizational reinvention needed in the final push to market.
Using 'nudges' to co-design improvements in patient care
HQSC
Raising the bar on the national patient experience survey is a report which responds to the national adult inpatient experience survey results by investigating the lower scoring areas of the survey and recommending interventions to improve these results. The report details 'quick wins' and 'big wins' to improve the patient experience of care.
The second report Phase two: Co-designing nudges is now available.
We are seeing some positive changes to the lower-scoring areas of the national survey. The Partners in Care and medication safety programme teams have been working with the behavioural science team at Ogilvy, to develop low-cost interventions called 'nudges' to improve these lower-scoring areas.
What is a 'nudge'?
Vishal George, head of behavioural science at Ogilvy, explains that a nudge (a term coined by Richard Thaler and Cass Sunstein in their 2008 book Nudge) is a change to an environment, which alters the behaviour of individuals without changing their incentives.
Examples include an improved discharge summary for patients, follow-up phone calls about medications and a 'home safety' checklist.
What has this got to do with improving care?
Using insights from behavioural science, the new report details how Nelson Marlborough, Northland and Waikato district health boards (DHBs) worked with Ogilvy and the Commission to develop interventions to improve the inpatient experience.
Approaches to better value in the NHS: Improving quality and cost
Kings Fund
"While there are differences in how organisations are approaching value improvement, there are also several common conditions for success. These include fidelity to a clearly defined strategy that brings the various strands of value improvement work together; recognition that value improvement is a long-term commitment that will require considerable staff time and resources; and a new leadership approach that requires continuous engagement with frontline clinicians and managers."
Improving access and continuity in general practice
Nuffield Trust

The report describes our key findings on the impact of improved access upon continuity of care, and provides a series of recommendations for commissioners and policy-makers. It sets out the evidence on continuity of care, its impact on clinical outcomes and wider health services, its importance to patients and GPs, and the relationship between improved access initiatives and continuity of care within general practice. It examines how to achieve the optimal balance between these two dimensions of care when redesigning services for local populations.
Understanding how and why the NHS adopts innovation
NHS Innovation Accelerator
Each year the NIA has a research focus to inform how to scale innovations successfully in the NHS. The focus of the research to date has concentrated on the innovator and innovation - the supply side of innovation. This research, in contrast, focussed on the role of adopting organisations. It aimed to understand the key factors enabling the uptake of innovation and to determine how decisions are made within NHS organisations.
The areas it aimed to address were:
• How and why organisations take up an innovation
• The enabling factors which facilitate the uptake and embedding of the innovation
• The impacts of adopting the innovation on organisational practices
Tool: Quality Improvement Project Management
IHI
Managing a quality improvement project is a critical skill for anyone interested in making care delivery — and systems of care — better in their health care organization. To successfully manage improvement, team leaders need specialized skills in QI project management, which has not typically been part of the improvement curriculum.
This tool describes strategies to effectively manage quality improvement projects, specific ideas to try within each strategy, and offers a workspace for you to note your next steps to implement the strategy.
IHI Psychology of Change Framework
IHI
This white paper is a guide for all leaders interested in understanding the underlying psychology of change and leveraging its power to impact quality improvement efforts: to achieve breakthrough results, sustainably, at scale.
Improvement science has given health care improvers a theoretical framework and the applied technical skills to understand variation, study systems, build learning, and determine the best evidence-based interventions ("what") and implementation strategies ("how") to achieve the desired outcomes.
Yet, health care improvers worldwide still struggle with the adaptive side of change, which relates to unleashing the power of people ("who") and their motivations ("why") to advance and sustain improvement — two commonly cited reasons for the failure of improvement initiatives.
The paper presents a framework and set of methods for the psychology of change — five interrelated domains of practice that organizations can use to advance and sustain improvement:
•Unleash Intrinsic Motivation
•Co-Design People-Driven Change
•Co-Produce in Authentic Relationship
•Distribute Power
•Adapt in Action
Building on the legacies of W. Edwards Deming, Everett Rogers, and many others, a renewed focus on the human side of change increases the likelihood that efforts to improve health and health care will succeed in the short term and be scaled and sustained over time. ​
Spotlight on Innovation and improvement MUST reads - archive
Latest publications


Newsletters and Updates
Grey Matter
Grey Matter is compiled by the Ministry of Health Library and provides access to a selection of the most recent NGO, Think Tank, and International Government reports that are relevant to the health context.
Transforming Care: Reporting on Health System Improvement [Commonwealth Fund]
Quarterly newsletter focuses on new models of care and patient engagement.
The Edge- Cutting edge ideas curated by the innovation hub team at The Edge


Health in the news

Health in the news - weekly update [free subscription]



Research
Research Review [NZ]
Research Review is an independent publishing company that harnesses the expertise of New Zealand's leading specialists to select and advise on the most important medical research and the local implications. We condense what's important and bring it to subscribers on a regular basis as a four page summary with a specialist opinion and a web link to the full study. The Reviews keep medical professionals up to date in over 40 interest areas.
Health Systems Evidence database
Maintained by McMaster University this database is a comprehensive, free access point for evidence to support policy makers, stakeholders and researchers interested in how to strengthen or reform health systems or in how to get cost-effective programs, services and drugs to those who need them.
Selected documents and resources


From PES to PDSA: A guide to using the patient experience survey portal for quality improvement (HQSC, 2018)From PES to PDSA outlines how to use the patient experience reporting portal for quality improvement. Written collaboratively with the Commission's quality improvement team, this document breaks down Plan, Do, Study, Act cycles into well-defined steps so you can streamline quality improvement activities within your primary health organisation or general practice.
Embedding a culture of quality improvement (KingsFund, 2017)
This report explores the factors that have helped organisations to launch a quality improvement strategy and sustain a focus on quality improvement. We identified three common themes for successfully launching a quality improvement strategy: having a clear rationale; ensuring staff are ready for change; understanding the implications for the organisation's leadership team in terms of style and role.
10 IHI Innovations to Improve Health and Health Care (IHI, 2017)
About 10 years ago, IHI established a Research and Development team and a systematic process of 90-day innovation cycles to tackle some of the vexing issues in health care. A new publication, 10 IHI Innovations to Improve Health and Health Care, curates some key ideas that have emerged from this systematic approach, and reshaped how and what IHI has committed itself to over the years — including the Triple Aim, the concept of a health care Campaign, the Breakthrough Series Collaborative model, among others.
Making the case for quality improvement: lessons for NHS boards and leaders ( Kings Fund / Health Foundation, 2017)
This briefing makes the case for quality improvement to be at the heart of local plans for redesigning services. The briefing does this by drawing on existing literature and examples from within the NHS of where quality has been improved and describing how this was done. It describes the potential benefits from investing in quality improvement – including for patients, staff and the financial sustainability of the system.
Embedding quality improvement skills: guides to build improvement capacity and capability (NHS Improvement, 2017)
These guides are for organisations seeking to begin or build on their improvement capacity and capability.
Leading large scale change: A practical guide to leading large scale change through complex health and social care environments (NHS, 2017)
Quality Improvement Essentials Toolkit (IHI, 2017)
IHI's QI Essentials Toolkit includes the tools and templates you need to launch and manage a successful improvement project. Each of the ten tools in the toolkit includes a short description, instructions, an example, and a blank template.
BMJ Quality Improvement Series (BMJ, 2018)
The BMJ has, in conjunction with The Health Foundation, launched a joint series of paper on how to improve the quality of healthcare delivery.
What we know about designing an effective improvement intervention (but too often fail to put into practice) [BMJ Quality & Safety, 2017)
Open innovation in health: A guide to transforming healthcare through collaboration [Nesta, 2017]
Caring for Quality in Health: Lessons Learnt from 15 Reviews of Health Care Quality [OECD, 2017]
Care Redesign Guide [IHI, 2017]
Building the foundations for improvement: how five UK trusts built quality improvement capability at scale within their organisations [Health Foundation]
Exploring the links between quality improvement strategies and organisational outcomes in four New Zealand district health boards [NZ MoH, 2016]
Performance Improvement Framework: Core Guide 3: Getting to great: Lead reviewer insights from the Performance Improvement Framework [NZ State Services Commission]
Evaluation: what to consider. Commonly asked questions about how to approach quality improvement in health care [Health Foundation]
Communications in health care improvement - a tool kit [Health Foundation]
Using communications approaches to spread improvement [Health Foundation]
Overcoming challenges to improving quality [Health Foundation, 2012]
Findings from a survey of healthcare delivery innovation centers [Commonwealth Fund]
Improving quality and achieving equity: a guide for hospital leaders [Disparities Solutions Centre]
Roadmap to Reduce Disparities: a six-step framework for healthcare organisations to improve minority health and foster equity [Finding Answers: Disparities Research for Change]
The Art of Making Change - theories, approaches, tools and techniques for creating meaningful change [Leadership Centre, 2015]
A guide to quality improvement methods [HQIP, 2015]
Quality improvement made simple: what everyone should know about healthcare quality improvement [Health Foundation, 2016]
RCEM Quality Improvement Guide: a practical guide for clinicians undertaking quality improvement in Emergency Departments [RCEM, 2016]
Evidence scan: Quality improvement training for healthcare professionals [Health Foundation, 2016]
Crossing the quality chasm:a new health system for the 21st century [NAP. 2001]
see also 10 New Rules to accelerate healthcare redesign
Improving care delivery through Lean: implementation case studies [AHRQ, 2014]
The CAHPS Improvement Guide [AHRQ]
Improving Patient Safety in Hospitals: A Resource List for Users of the AHRQ Hospital Survey on Patient Safety Culture [AHRQ]
This document contains references to Web sites that provide practical resources hospitals can use to implement changes to improve patient safety culture and patient safety.
Standards for Quality Improvement Reporting Excellence [SQUIRE]
Designing and growing innovation: a case study [State Services Commission study of Canterbury District Health Board]
Experience Based Co-Design Toolkit [Kings Fund]
Health Service Co-Design Toolkit [Waitemata DHB, NZ]
Co-design: shared perspectives on authentic co-design: putting consumers and carers at the center of mental health reform (Co-design Initiative, 2016)
The quest for integrated health and social care: a case study in Canterbury, New Zealand [The Kings Fund]
Stewarding regional health transformation: a guide for changemakers [ReThink Health, 2015]
Global Diffusion of Healthcare Innovation - Report of the GDHI Working Group 2015
[WISH]
Performance Improvement Framework [NZ State Services Commission]
A directory of organisations, groups and teams that support innovation, improvement, leadership development and systems leadership in the UK [NHS]
Posters on healthcare improvement and innovation presented by Ko Awatea and our international partners at the APAC Forum and other symposia [Ko Awatea]
Who's who in healthcare sustainability? [Counties Manukau Health]
see also
Case Studies, Posters and Examples of Innovative Practice:
Accreditation Canada; Commonwealth Fund; Health Foundation; IHI; Ko Awatea KoLab; NHS Improving Quality; NHS Scotland
Kings Fund Reading Lists
Contain selected references on a wide range of healthcare topics

Selected learning opportunities
Ko Awatea
Exciting programme of courses, workshops and learning events hosted by Ko Awatea - see also APAC - Asia Pacific's premier healthcare conference, managed by Ko Awatea, the centre for health system innovation and improvement at Auckland's Counties Manukau Health.
Ko Awatea LEARN
LEARN is an interprofessional educational community that gives healthcare professionals the skills they need to become change agents in health care improvement. We're talking about skills like quality improvement, patient safety, communication, leadership, and patient-centered care. Leaders are looking for these skills, and patients expect providers to have them.
Improving Together
Improving Together is a national learning programme that focusses on quality improvement for people delivering education, social services and health services. You can find out how improvement methodologies accelerate learning and innovation, and how it can be applied to improve the quality of social service delivery in New Zealand.
Improvement Knowledge and Skills Guide [ HSE, Ireland]
This guide will help to support the ongoing learning and professional development of all staff both clinical and non-clinical by providing a list of improvement knowledge and skills which can help to educate, train and guide staff on how to deliver improvement in the health service.
LEAN Thinking
LEAN Thinking is a methodology that will help you improve quality of care, increase efficiency of processes, and identify and eliminate waste. LEAN Thinking evolved in the manufacturing industry but is now routinely applied in the health sector. This course introduces the LEAN methodology and a number of associated tools to implement the methodology in your work environment.
Lifehack Resource Library
Guidelines and workshops to support design thinking to support better health outcomes. Lifehack is a space where people can come together to develop new approaches, projects and ventures, with young people at the centre of the process. We bridge backgrounds, skill sets and place, and empower young people and communities to redefine their own version of success. In short, Lifehack is the R&D ground for Youth Wellbeing interventions.
School for Health and Care Radicals
Brought to you by NHS Improving Quality, the School is entirely online, free, backed by the world's largest health organisation: the UK's National Health Service (NHS), and is a platform for radicals to learn together, using powerful, guided learning which also qualifies for Continuing Professional Development points.
Learning opportunities for change activists (curated by The Edge)
"We've searched through many pages and sources of free online courses that will offer you the very best opportunities to learn and develop as a change activist."
IHI Open School Video Library (videos)
The growing library of freely available IHI Open School videos is one way to learn from health care leaders and experts from around the world as they share bite-sized pearls of knowledge and advice. In the newly reorganized IHI Open School Video Library, browse by topics such as improvement capability; patient safety; person- and family-centered care; Triple Aim for populations; quality, cost, and value; and leadership.
Health Improvement Scotland QI Global Webex series
Hour long webinars from global leaders in health care transformation and innovation.
Leading Health Systems Network (LHSN) Webinar Series
An initiative of Imperial College in partnership with the World Innovation Summit for Health (WISH)
Risky Business
Exceptional talks sharing ideas on risk, culture, human performance, teams and leaders.
TedMed talks (videos)
TEDMED is the independently owned and operated health and medicine edition of the TED conference, dedicated to "ideas worth spreading." TED Talks have been viewed online over two billion times around the world.
"TEDMED convenes and curates extraordinary people and ideas from all disciplines both inside and outside of medicine in pursuit of unexpected connections that accelerate innovation in health and medicine".
Stanford Centre for Professional Development: Innovation and Entrepreneurship Series
View online, without charge, webinars, seminars, and lectures presented by Stanford faculty, industry experts, and senior researchers.
see also Institute of Design at Stanford
A range of free resources, and learning experiences to develop design thinking. Includes a virtual "90 minute crash course in design thinking".

Leadership in Healthcare: a Clearinghouse of Resources for Health Professionals
Curated by the Counties Manukau health Library
Staying current
Subscribe
Grey Matter
Research Review [NZ]
Health Improvement and Innovation Digest -
NZ Ministry of Health Library roundup of literature, research, tools and case studies
Health Roundtable Roundup
Ko Awatea Newsletter
The Edge
The Hub
On the Radar [ACSQHC)
Health Quality & Safety Commission e-update
NHSIQ Better knowledge, better care RSS Feed package
Follow (via twitter)
Counties Manukau Health [NZ]
Counties Manukau Health Library [NZ]
The Edge
Health Affairs
Health Foundation
Health Quality and Safety Commission [NZ]
Health Research Council New Zealand [NZ]
Health Roundtable
Healthcare Improvement Scotland
Institute for Healthcare Improvement (IHI)
Ko Awatea [NZ]
Māori Health [NZ]
Ministry of Health (NZ)
National Institute for Health Innovation [NZ]
NHS Improving Quality
Nuffield Trust
Nursing Review New Zealand [NZ]
NZ Doctor [NZ]
Quality Watch [UK]
Research Review NZ [NZ]
TeamHQi [NZ]
The King's Fund
See also
Health twitter handles, hashtags and tweetchats


Innovation and improvement at Counties Manukau Health & Ko Awatea

CM Health : Achieving Balance
A portfolio of work that has been developed to allow us to tackle our strategic objectives in alignment with our commitment to the Triple Aim of: improved health and equity for all populations; improved quality, safety and experience of care; and best value for public health system resources.
Counties Manukau Health Performance and Planning
Health Targets
Serious Adverse Events
Current Projects
Planning Documents
Health Status Documents
Counties Manukau Health Quality Accounts 2015/2016
Quality Improvement at Counties Manukau Health: A case study evaluation
KoLab
A collaborative, interactive atlas of system improvement activities designed to collect international knowledge and experience.

Includes: 20,000 Days ; Beyond 20,000 Days; Community Organising: Handle the Jandal; Safety in Practice; Manaaki Hauora -Supporting Wellness; Target CLAB Zero
Ko Awatea Publications and media
Ko Awatea newsletter - subscribe
Health Transformation series
Creating Systems (Healthcare Transformation Book 1)
by David Galler , Jonathon Gray , Muir Gray [Kindle edition]
September 2015 LINK
Population Medicine (Healthcare Transformation Book 2)
by Jonathon Gray, Karina McHardy, Muir Gray [Kindle edition]
June 2015 LINK
Creating Culture (Healthcare Transformation Book 3)
by Geraint Martin, Jonathon Gray, Mataroria Lyndon, Lynne Maher, Muir Gray [Kindle edition]
September 2015 LINK
Knowledge Management (Healthcare Transformation Book 4)
by Muir Gray , Jonathon Gray, Eli Rotenberg, Clare Nelson, Peter Murgatroyd & Lynne Armstrong [Kindle edition]
April 2017 LINK
Ko Awatea White papers:
White Paper 1 – A Case for Change – Moral Obligation and Pursuit of Quality
White Paper 2 – Establishing an Independent Commentator Panel
White Paper 3 – The Ko Awatea Leadership Academy

A range of resources to support and inspire healthcare innovation and transformation:
Healthcare improvement posters
APAC Forum 2015: Programme and background
APAC Forum 2014: Presentations
APAC Forum 2012: Selected keynotes and videos
APAC Forum 2012: Workshop summaries
Ko Awatea Presentations
Presentations by our guests and visitors

Ko Awatea Campaign Publications
20,000 Days Campaign: from small revolutions to big change
An evaluation of CMDHB 20,000 days campaign
20,000 Days and Beyond Evaluation of CMDHB's Quality Improvement Campaign A report for Counties Manukau District Health Board
Target CLAB Zero: National Collaborative to Prevent Central Line Associated Bacteraema: Final report
Handle the Jandal: a report assessing social mobilisation and community organising in the Counties Manukau District Health Board, with Ko Awatea, Health System Innovation and Improvement
Health system inprovement guides
Development of a collaborative and integrated medication management service for patients at high risk of medication related harm at discharge using an electronic Assessment of Risk Tool (ART) [SMOOTH* COLLABORATIVE (*Safer Medication Outcomes On Transfer Home)]
Early delirium identification and management
Enabling patients at high risk of hospital readmission to self-manage and remain well at home [VHIU* Link Collaborative (*Very High Intensity User)]
Enabling self management support
Feet for life [ Feet for Life is a multidisciplinary collaborative project that has improved access to podiatry services for diabetic patients receiving dialysis in Counties Manukau by incorporating podiatry care into dialysis units ]
Folau I Lagi-Ma – Journey to Wellness [An innovative new model of selfmanagement support that integrates occupational therapy and peer support into primary care to help people living with long-term conditions]
Kia Kaha: Manage better, feel stronger
SKIN INFECTION: Emergency Care/General Surgery /TADU Collaborative
Supporting life after stroke: early supported discharge
Transitions of care: Goal discharge date and POAC facilitated change

Well managed pain: an integrated pain service [Well Managed Pain Collaborative]


Evaluations and Joint Publications
Co-design programme evaluation and case studies 2015–16. Prepared for the Health and Safety Quality Commission. 2016.
Co-design Programme 2015-2016: Report of the evaluation survey and interviews
Case Study: Safe, effective and efficient discharge (SEED) team (Central PHO)
Case Study: ED patient experience from the front door to seeing the first treating clinician (MidCentral DHB)
Case Study: Severe nausea and vomiting in pregnancy (SNVP) - 'suffering in silence' (MidCentral DHB)
Case Study: Spiritual care at end of life for refugee communities (MidCentral DHB)
Case Study: A review of the patient experience when accessing head and neck cancer services (Nelson Marlborough DHB)
Case Study: Radiology service improvement initiative (Nelson Marlborough DHB)
Case Study: 'Through the eyes of children' (Nelson Marlborough DHB)


Videos
Blogs


New Zealand
Ko Awatea [NZ]
Counties Manukau Health's centre for innovation and improvement
Health Improvement and Innovation Resource Centre (HIIRC) [NZ]
* ceased operation 1 July 2015. Archive only.
Improvement and innovation is occurring throughout New Zealand's health care system. The HIIRC supported this by providing: an extensive knowledge library of literature directories of individuals and organisations access to improvement projects, tools and initiatives the latest news, events and innovations. Whilst the site is no longer being updated the Ministry of Health library continues to curate and disseminate the Health Improvement and Innovation Resource Centre Digest .
Health Innovation Hub [NZ]
Confidentially and alongside the clinicians, we provide industry with access to clinicians and their new ideas. We also provide innovative clinicians with advice on product design and health innovation funding options.
Health Navigator [NZ]
An excellent selection of resources to support :
healthcare improvement
integrated care
quality improvement
Health Quality and Safety Commission [NZ]
The Health Quality & Safety Commission works with health professionals, patients and consumers across health and disability services to improve the quality and safety of care. A range of resources including: Open Book - reports to alert providers to the key findings of adverse event reviews. The reports emphasise the changes implemented to stop the event happening again.
See also District health board quality accounts for details of strategies, project and outcomes for each DHB.
Health Research Council of New Zealand [NZ]
The HRC supports research that has the potential to improve health outcomes and delivery of healthcare, and to produce economic gain for New Zealand.
Health Roundtable [NZ / Aus.]
We are a non-profit membership organisation of health services across Australia and New Zealand. We exist to:
Provide opportunities for health executives to learn how to achieve Best Practice in their organisations
Collect, analyse and publish information comparing organisations and identifying ways to improve operational practices
Promote interstate and international collaboration and networking amongst health organisation executives

Members are provided with a wide range of documents and presentations that identify innovations in health care practice, as well as comparative information and meeting notes. Any staff member from a member health service can access these reports by registering for access with their health service email address.
89 health service organisations across Australia and New Zealand are currently members of The Health Roundtable. Many health service members have multiple facilities. A total of 155 facilities currently provide data for comparative analysis.
First Do No Harm [NZ]
The First, Do No Harm patient safety campaign launched at the beginning of 2012 is one of the primary goals of the Northern Region Health Plan – outlining a set of shared objectives for the major public healthcare providers in the top half of New Zealand's North Island including
Auckland District Health Board (DHB), Counties Manukau Health, Waitemata DHB and Northland DHB.
NZ Innovation Council [NZ]
NZ Innovation Council provides innovators, entrepreneurs and business people with access to innovation experts, forums, events and resources nationwide via our online hub.
State Services Commission [NZ]
Drawing on international best practice, the State Services Commission's continuous improvement centre of expertise has developed the "better every day" approach with six partner agencies – Land Information New Zealand, New Zealand Police, New Zealand Customs Service, Ministry of Business, Innovation and Employment, Ministry for the Environment, Inland Revenue – and the Public Service Association.
Telehealth Resource Centre [NZ]
Brings together information about the various regulations and guidelines that apply to telehealth as well as explaining services the centre provides like free on-site visits and education workshops. Includes case studies and resources to support implementation.
Innovation hubs (international)

International Society for Quality in Health Care (ISQua)
ISQua's mission is to inspire, promote and support continuous improvement in the safety and quality of health care worldwide.

WHO Patient Safety portal
"Adverse events may result from problems in practice, products, procedures or systems. Patient safety improvements demand a complex system-wide effort, involving a wide range of actions in performance improvement, environmental safety and risk management, including infection control, safe use of medicines, equipment safety, safe clinical practice and safe environment of care"
World Innovation Summit for Health (WISH)
A global healthcare community dedicated to capturing and disseminating the best evidence-based ideas in healthcare, providing global solutions that will save both lives and much needed resources.
Australia
Australian Centre for Health Innovation [Aus.]
The Australian Centre for Health Innovation (CHI) connects diverse health, policy and industry communities to more effectively address the changing needs of healthcare and improve patient experience.
Australian Commission on Quality and Safety in HealthCare [Aus.]
The Australian Commission on Safety and Quality in Health Care (the Commission) was created by Health Ministers in 2006, and funded by all governments on a cost sharing basis, to lead and coordinate health care safety and quality improvements in Australia.
Australian Institute of Health Innovation [Aus.]
We are leading researchers investigating many aspects of health care. The Institute comprises the Centres of Clinical Governance Research (CCGR), Health Informatics (CHI)and Health Systems and Safety Research (CHSSR). We are a major national resource for many people whose work is intrinsic to strengthening health systems, organisations and services.
ACI: NSW Agency for Clinical Innovation - see also the ACI Innovation Exchange [Aus.]
The Agency for Clinical Innovation (ACI) works with clinicians, consumers and managers to design and promote better healthcare for NSW.
Clinical Excellence Commission [Aus.]
The Clinical Excellence Commission (CEC) is responsible for leading safety and quality improvement in the NSW public health system. It was established in 2004 to promote and support improved clinical care, safety and quality across NSW.

Australasian Association for Quality in Health Care [Aus.]
It is a member-driven, not-for-profit organisation served by a volunteer Council comprised of representatives from all Australian States and Territories and New Zealand.
Health Issues Centre [Aus.]
We support and inform consumers and the health sector to partner for health care improvements.
Improvement Foundation[Aus.]
Formed initially as a subsidiary of the UK Improvement Foundation, the Improvement Foundation (Australia) Ltd was established in Adelaide in 2006 as a not-for-profit organisation. We provide expertise in the development and delivery of quality improvement techniques, such as the Collaborative methodology, to bring about small and large system change. We support improvement work by providing specialist change management advice, and leading edge IT systems, which enable robust measurement of improvement efforts.
United Kingdom

1000 Lives Improvement [NHS Wales]
The national improvement programme, supporting organisations and individuals, to deliver the highest quality and safest healthcare for the people of Wales.
Advancing Quality Alliance (AQuA)
Is a NHS health and care quality improvement organisation who are at the forefront of transforming the safety and quality of healthcare.
AHSN NetworkThere are 15 Academic Health Science Networks (AHSNs) across England, established by NHS England in 2013 to spread innovation at pace and scale – improving health and generating economic growth. Each AHSN works across a distinct geography serving a different population in each region.
Better Value Healthcare
BVHC have a range of resources that can be used by individuals or organisations. These are designed to help people develop the capacity to achieve the aim of triple value. "BVHC solutions packages give you access to this extensive knowledge and help build your skills so that you can increase the value in your local service. Delivered through a mixture of podcasts, videos and face-to-face support, our solutions packages will help you imagine, plan and build a healthcare service that is fit for the future"
see the BVHC 21st Century Glossary
BMJ Quality Improvement Reports
A new searchable repository of global quality improvement evidence and best practice. It aims to help healthcare professionals improve healthcare by providing a new structured format for healthcare professionals to document innovations and excellence in care.
Cochrane [UK]
We are a global independent network of researchers, professionals, patients, carers, and people interested in health.
Haelo [UK]
Haelo is an innovation and improvement centre which hosts improvement experts, clinicians, improvement fellows and researchers. We are a joint venture between Salford Royal NHS Foundation Trust, Salford Clinical Commissioning Group and Salford City Council. The primary purpose of Haelo is to improve population health and healthcare for Salford residents; however we believe this is only possible if we invest in learning partnerships with like-minded providers which centre on shared ambitions for excellence, inclusion and learning.
Healthcare Improvement Scotland [UK]
We produce a range of resources from evidence based reports to best practice and improvement guides. All our resources are designed to support healthcare improvement.
Healthcare Quality improvement Partnership [UK]
The Healthcare Quality Improvement Partnership (HQIP) was established in April 2008 to promote quality in healthcare, and in particular to increase the impact that clinical audit has on healthcare quality in England and Wales.
The Health Foundation [UK]
The Health Foundation is an independent charity working to improve the quality of health care in the UK. We are here to support people working in health care practice and policy to make lasting improvements to health services. We carry out research and in-depth policy analysis, run improvement programmes to put ideas into practice in the NHS, support and develop leaders and share evidence to encourage wider change.
see also Health Foundation Patient Safety Resource Centre
see also Improvement Research Institute [UK]
The Health Innovation Assessment Portal (HIAP-Scotland)
The Health Innovation Assessment Portal (HIAP-Scotland) to encourage prospective providers of new and/or innovative products and solutions to put them forward. This will allow NHSScotland to assess how the solution might support NHSScotland's strategic aims, and what the associated costs and benefits would be
Health Quality Improvement Partnership [UK]
The Healthcare Quality Improvement Partnership (HQIP) is an independent organisation led by the Academy of Medical Royal Colleges, The Royal College of Nursing and National Voices. We were established in April 2008 to promote quality in healthcare, and in particular to increase the impact that clinical audit has on healthcare quality improvement.
Improving Quality Together: NHS Wales [UK]
IQT is the national learning programme for all NHS Wales staff and contractors. It provides a common and consistent approach to improving the quality of services in NHS organisations across Wales.
Improvement Research Institute [UK]
The University of Cambridge has been chosen to establish and run a new improvement research institute, the first of its kind in Europe. Led by Mary Dixon-Woods, RAND Professor of Health Services Research and Wellcome Trust Investigator at the University of Cambridge, the institute will work closely with a wide range of partners across the UK. The Health Foundation will support the institute by providing in the region of £40m over a period of 10 years
Institute of Global Health innovation [UK - Imperial College London]
The Institute of Global Health Innovation (IGHI) works to design & diffuse high impact global healthcare innovations and to reduce health inequalities worldwide.
Leading Health Systems Network [UK]
LHSN is a collaborative network of healthcare leaders and organisations dedicated to improving health care delivery by effectively and efficiently using available resources.
NHS Improvement [UK]
NHS Improvement works to improve health outcomes across England by providing improvement and change expertise.
see also the NHS Improvement directory : A list of websites that provide online improvement tools, resources or networks on health and social care.
See also
The Edge [UK] - an innovation hub curated by The Horizons Group, part of NHS Improving Quality.
see also
Better knowledge, better care RSS Feed package
NHS Right Care [UK]
The primary objective for Right Care is to maximise value: the value that the patient derives from their own care and treatmentthe value the whole population derives from the investment in their healthcare.
NHS Scotland, Quality Improvement Hub [UK]
Includes a section on quality and efficieny supporting the business case for safety.
The Nuffield Trust [UK]
The Nuffield Trust is an authoritative and independent source of evidence-based research and policy analysis for improving health care in the UK.
Q
Q is an initiative, led by the Health Foundation and supported and co-funded by NHS Improvement, connecting people skilled in improvement across the UK.
Q will make it easier for people leading improvement to share ideas, enhance their skills and make changes that bring improvements to health and care. Q will cultivate the connections that are urgently needed to ensure patient care benefits from existing expertise and will lead innovations from across the health and care system.
Quality Watch
Ajoint research programme of the Nuffield Trust and the Health Foundation monitoring how the quality of health and social care is changing over time. Highlights areas where improvement is possible.
Royal College of Emergency Medicine QI Resources [UK]
This page collates some of the most useful quality improvement resources for EDs.
Scottish Health Innovations Ltd. [UK]
Scottish Health Innovations Ltd works in partnership with NHSScotland to protect and develop new innovations that come from healthcare professionals.
Scottish Patient Safety Programme [UK]
National initiative that aims to improve the safety and reliability of healthcare and reduce harm, whenever care is delivered.
NHS Scotland Quality Improvement Hub [UK]
Contains resources, case studies, and networks for knowledge sharing.
Scottish Patient Safety Programme [UK]
The Scottish Patient Safety Programme (SPSP) is a unique national programme that aims to improve the safety and reliability of healthcare and reduce harm, whenever care is delivered.


The King's Fund [UK]
The King's Fund is an independent charity working to improve health and health care in England. We help to shape policy and practice through research and analysis; develop individuals, teams and organisations; promote understanding of the health and social care system; and bring people together to learn, share knowledge and debate.
THIS.Institute - The Healthcare Improvement Studies Institute [UK]
At THIS Institute we have an important goal: To strengthen the evidence-base for improving healthcare. Creating an evidence-base that supports replicable and scalable improvements to healthcare delivery and patient experiences. Working in partnership with patients and NHS staff throughout the UK, we're boosting research activity to provide more clarity on what works in improving healthcare, what doesn't, and why.
United States
100 Million Healthier Lives [US]
100 Million Healthier Lives is an unprecedented collaboration of change agents who are fundamentally transforming the way we think and act to improve health, wellbeing and equity.
Initiatives:
SCALE 1.0: Becoming Communities of Solutions SCALE 1.0: The first phase of Spreading Community Accelerators through Learning and Evaluation (SCALE 1.0, January 2015 – January 2017) supported 24 communities across 21 states in the U.S. to accelerate their community transformation journey toward a Culture of Health. These 24 communities, who worked on a variety of health, wellbeing, and equity topics, went on to support 43 additional communities in a program called Pathway to Pacesetters.
Key lessons learned in SCALE 1.0 can be found in the following 5 synthesis reports:
1.Overview of SCALE & a Community of Solutions
2.Foundations of a Community of Solutions
3.Engaging Community Residents with Lived Experience
4.Leading for Abundance: Approach to Generative Sustainability
5.Using Improvement Methods & Design Thinking to Guide Action
Agency for Healthcare Research & Quality (AHRQ) [US]
The Agency for Healthcare Research and Quality's (AHRQ) mission is to produce evidence to make health care safer, higher quality, more accessible, equitable, and affordable, and to work within the U.S. Department of Health and Human Services and with other partners to make sure that the evidence is understood and used.
see also AHRQ Innovations Exchange
The Innovations Exchange is expanding efforts to scale up and spread innovations by sponsoring three Learning Communities (LCs) focused on the following high-priority topic areas: "Advancing the Practice of Patient- and Family-Centered Care in Hospitals," "Reducing Non-Urgent Emergency Services," and "Promoting Medication Therapy Management for At-Risk Populations."
Centre for Health Care Innovation [US: Penn Medicine]
The Penn Medicine Center for Health Care Innovation facilitates the rapid, disciplined development, testing and implementation of new strategies to reimagine health care delivery for dramatically better value and patient outcomes.
The Center for Health Organization Transformation
The Center for Health Organization Transformation, or CHOT, is an industry-university cooperative research center (I/UCRC) funded by the National Science Foundation and health organizations to conduct research supporting major management, clinical, and information technology innovations in healthcare.
See 2014/2015 Research Compendium
Healthy Mendocino Promising Practices Database
The Promising Practices database informs professionals and community members about documented approaches to improving community health and quality of life. The ultimate goal is to support the systematic adoption, implementation, and evaluation of successful programs, practices, and policy changes. The database provides carefully reviewed, documented, and ranked practices that range from good ideas to evidence-based practices.
Institute for Health Care Improvement [IHI] [US]
The Institute for Healthcare Improvement (IHI), an independent not-for-profit organization based in Cambridge, Massachusetts, is a leading innovator, convener, partner, and driver of results in health and health care improvement worldwide.
Institute for Healthcare Optimization [US]
An independent not-for-profit 501(c)(3) research, education and service organization focused on bringing the science and practice of operations management to healthcare delivery.
The Commonwealth Fund [US]
The Commonwealth Fund is a private foundation that aims to promote a high performing health care system that achieves better access, improved quality, and greater efficiency, particularly for society's most vulnerable, including low-income people, the uninsured, minority Americans, young children, and elderly adults.
Institute of Medicine [US]
Our aim is to help those in government and the private sector make informed health decisions by providing evidence upon which they can rely.
Mayo Clinic's Centre for Innovation [US]
Mayo Clinic's Center for Innovation fuses design principles with the scientific method to uncover human needs in the health care environment, which include empathy, creativity, systems thinking and a human-centered focus.
National Patient Safety Foundation [US]
The National Patient Safety Foundation's vision is to create a world where patients and those who care for them are free from harm. A central voice for patient safety since 1997, NPSF partners with patients and families, the health care community, and key stakeholders to advance patient safety and health care workforce safety and disseminate strategies to prevent harm.
Network for Regional Healthcare Improvement [US]
The Network for Regional Healthcare Improvement (NRHI) is a national organization representing over thirty member Regional Health Improvement Collaboratives (RHICs). These multi-stakeholder organizations are working in their regions and collaborating across regions to transform the healthcare delivery system and achieve the Triple Aim: improving the patient experience of care, including quality and satisfaction; improving the health of populations; and reducing the per-capita cost of healthcare.
ReThink Health [US]
We work with visionary leaders to transform health at the regional level – their neighborhoods, cities, counties, or states. Our hope is that by demonstrating regional success, we inspire transformation across the country.
The Beryl Institute
The Beryl Institute is the global community of practice and premier thought leader on improving the patient experience in healthcare. *Full text access to resources is limited to Beryl Institute members.
Choosing Wisely [US]
Choosing Wisely aims to promote conversations between clinicians and patients by helping patients choose care that is: Supported by evidenceNot duplicative of other tests or procedures already receivedFree from harmTruly necessary.
Planetree [US]
Planetree, Inc. is a mission based not-for-profit organization that partners with healthcare organizations around the world and across the care continuum to transform how care is delivered
Canada
Accreditation Canada: Leading Practices Database
Leading Practices Database is proud to serve as the new location for innovative practices from the former Health Council of Canada Health Innovation Portal. The Leading Practices Database fosters inter-organizational learning and harvesting of new ideas. It includes nearly 1,000 practices recognized as being particularly innovative and effective in improving quality.
Canadian Foundation for Healthcare Improvement
A not-for-profit organization funded by the Government of Canada, dedicated to accelerating healthcare improvement. CFHI plays a unique, pan-Canadian role in supporting healthcare delivery innovation. We help teams from different jurisdictions work together on common improvement priorities, providing opportunities to share and implement evidence-informed solutions across regions, provinces and territories.
Canadian Health Human Resources Network Innovations Portal
CHHRN partnered with the Health Council of Canada to initiate and populate a health human resources (HHR) innovations portal to showcase innovative approaches to health human resource issues.
Canadian Patient Safety Institute
The Canadian Patient Safety Institute (CPSI) is a not-for-profit organization that exists to raise awareness and facilitate implementation of ideas and best practices to achieve a transformation in patient safety.
The Change Foundation
An independent health policy think tank, The Change Foundation is changing the debate, practice and experience in Ontario health care, prompting system-wide, patient-centred improvements.
Ideas: Improving and Driving Excellence Across Sectors
Health care quality improvement project repository
Africa

The Ubora Institute
Africa's first institute dedicated to the use of improvement science to achieve the best in health and health care for the people of Africa. Launched in February 2016, Ubora, which means "excellence" in Swahili, has already lined up work in partnership with IHI to support health systems in Ghana and Liberia.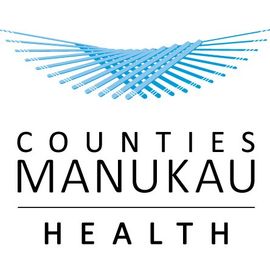 This page was last updated at 10:09AM on January 22, 2019.