Description
About us
Outpatients has a variety of different specialised clinics booked throughout the week.
Patients attending our clinics are referred by their GP or other health services for specialised treatment and advice.
You may also be seen after you have been discharged from hospital to follow up any outstanding investigations or to see how you have improved or tolerated medications.
Waitemata DHB is also a teaching facility. This means that doctors may have medical students present during their clinics. If you would prefer not to have students present during your appointment, please inform a staff member.
Check your appointment details
We want you to be at the right place, at the right time, on the right day.
If you are coming to an outpatient appointment, we would prefer you to bring your appointment letter with you so that you can be checked into the right clinic.
On arrival
The receptionist will ask you to check your current details. You will need to tell them if you have recently changed your address, phone number or general practitioner (GP). If you have been asked to provide proof of eligibility, you can give the receptionist a copy of your birth certificate or passport.
The receptionist will send you for tests if required, before your appointment.
During your consultation a full medical history will be taken, including an examination where appropriate, and tests such as x-rays or blood tests may then be requested. Some of these tests can be done at the time of your appointment, whereas other tests may have to be arranged for another day. These are to help the doctor make a diagnosis or plan treatment when they see you.
There will be other questions asked about your health designed to add helpful information to diagnose what is causing your symptoms.
Update your details
We need you to let us know if you have changed or are going to change your address, phone number or family doctor.
We need to be able to contact you at short notice regarding your appointment, and we need to know how to contact your current doctor (GP) so any test results and letters regarding your visit will be directed to the correct surgery.
You can do this when you come to your outpatient clinic appointment.
Help us to help you
Waitemata District Health Board staff are committed to working in partnership with you to achieve the best possible outcome. You can help us to achieve this by:
· being involved in your treatment and care whenever this is possible
· co-operate with and support the agreed treatment
· providing information that could assist with your care and treatment
· informing us if your rights are not being met
· being sensitive to the needs of others
· respecting the privacy of others and keeping in confidence any information gained about them
· respecting the staff and property of Waitemata District Health Board
· honoring the non-smoking policy.
Unable to attend your appointment
If you are unwell or unable to attend your appointment for any reason please ring the phone number on your letter. This will allow the appointment to be offered to another patient, reducing waiting times for all and making best possible use of our resources.
If the appointment time is not suitable please contact the phone number recorded on your letter as soon as possible.
Hours
North Shore Hospital
| | |
| --- | --- |
| Mon – Fri | 8:00 AM – 6:00 PM |
Waitakere Hospital
| | |
| --- | --- |
| Mon – Fri | 8:00 AM – 5:30 PM |
Referral Expectations
Outpatient Clinics and Procedures
If your GP or other health service wants advice about the diagnosis or management of an illness, they may refer you to a specialist outpatient clinic. Your referral is given priority depending on the information in the referral letter. It is important that, if your condition worsens while waiting to be seen, you revisit your GP as we may be able to see you sooner if your situation changes.
If you cannot make your appointment, please phone as soon as possible so we can offer this appointment to another patient and make you another appointment.
You can do this by:
Phoning the number provided on your letter (please have your appointment letter with you when you phone).
Charges
CHARGING POLICIES
Only people who meet the eligibility criteria defined in the government's 2003 Eligibility Direction policy qualify for free, publically funded healthcare in New Zealand. Checking a patient's eligibility is the responsibility of all health providers.


All patients have to prove their eligibility for Waitemata DHB services by sending us a copy of their passport or birth certificate. Patients who are not eligible for free healthcare will not be put on a waiting list for elective services or be treated as an outpatient. But no one will be refused urgent or emergency treatment.

Generally the people who are eligible for free healthcare are: New Zealand citizens and permanent residents; work permit holders here for two years or more; specific categories of students; refugee and asylum seekers and Australian and UK citizens who become acutely unwell. For more information on who is eligible for free healthcare please read the detailed guide at the

Ministry of Health website

.


.
Doctors, nurses and other clinical and clerical staff cannot confirm a patient's eligibility or costs. This can only be determined by the eligibility team staff. A patient's name and date of birth may be submitted to the NZ Immigration Service to allow confirmation of their immigration status.

Frequently Asked Questions
What documents do I need to provide?
You will need to provide:
a photocopy of your passport (both the first page and the page showing any relevant visas or permits) or
a photocopy of a NZ birth certificate or
a photocopy of a NZ citizenship certificate or
a letter from Immigration of acceptance of refugee status.
None of these have to be certified copies i.e. signed by a Justice of the Peace. We just need a photocopy of the document.
How can I send my documents?
There are four ways you can give us the necessary documentation:
post a photocopy of the document to: Eligibility Team, Private Bag 93-503, Takapuna, North Shore 0740
fax a photocopy of the document to: (09) 487 4872
scan the document and email the file to: eligibility@waitematadhb.govt.nz
when you come to the hospital, present the photocopy in person, or bring the original document which will be photocopied and returned to you.
Does everyone in the district have to show these documents?
Only patients who are about to access our services or who have accessed them in the past will have to prove their eligibility. People who have never accessed our services will not be on our database and so will not be able to send in their details in advance.
I was born in NZ, why do I have to show my documents?
Place of birth does not confirm eligibility, which is why it is important that all patients show us their documentation. We realise that people who have been born in New Zealand and received healthcare in the past will think it's inconvenient that they now have to provide their passport or birth certificate to us, but we must be fair and treat everyone equally. You will only need to show us your documents once, no matter how many times you come to us for treatment, as your details will be loaded in our computer system.
If I don't have a passport or birth certificate, is there no alternative? What about a New Zealand driver's licence?
We will only accept three documents as proof of eligibility for free healthcare – passport, birth certificate or citizenship certificate. These are the documents required if someone accesses other social services like a pension. A New Zealand driver's licence is not proof that someone is a New Zealand citizen or a permanent resident and therefore cannot be used to determine eligibility.
What do I do if I don't have a passport or birth certificate?
You can apply for a passport or request a copy of your birth certificate through the government's
Department of Internal Affairs website
. A birth certificate costs $26 and for births before 1998 will take eight working days. After 1998 it is one working day.

If I come into the hospital for a non-urgent procedure and am not eligible can I pay?
No, if you are not eligible you will not be treated for non acute services regardless of whether you can pay or not.
If I come to the Emergency Department and am not eligible and am treated, will I have to pay immediately?
In this case you will be treated first and then the eligibility team will send you a letter asking you to prove your eligibility. If you are ineligible or refuse to provide proof, you will be sent an invoice for the cost of the treatment. If you later prove that you are eligible, the invoice will be withdrawn.
How much am I likely to have to pay?
Below are examples of treatment costs applicable to WDHB for non-eligible patients (prices are subject to change). Please be advised your account may differ significantly.
Emergency Department visit $867.10 to $1367.35
Emergency room or ward stay $1587.23 per night
X-ray $195.06 per investigation
Ultrasound costs $351.56 per investigation
CT scan costs $1496.16 per investigation
Operating Room costs $81.00 per minute
I have already proved my eligibility to my GP and another health board, why do I have to do it again?
Unfortunately Waitemata DHB cannot rely on third party evidence, we must see the proof ourselves.
Refreshments
NSH Cafes
Habitat Cafe is located inside Entrance 1 of the main hospital. It sells a variety of hot and cold food, drinks and flowers.
It is open Monday to Friday 7am - 5pm, and Saturday to Sunday 9am - 4pm.
Espresso Alley is a public espresso bar which sells a variety of cold food and drinks, located in the main foyer of the hospital next to the entrance to ED.
It is open Monday to Friday 6:30am to 8pm, and Saturday to Sunday 7:30am - 4pm.
ESCafe is a public cafe located on the ground floor of the Elective Surgery Centre. It sells a variety of hot and cold food.
It is open Monday to Friday from 7am.
There are two vending machines in the reception area of the Emergency Department & between Entrance 1 & 2 for after hours refreshments.
WTH Cafe
Delimarche Cafe is located inside Entrance B of the hospital. It sells a variety of hot and cold food, and refreshments.
Hours:
Monday 07:30 - 16:00
Tuesday to Friday 06:30 - 17:00
Saturday & Sunday 10:00 - 15:30
Public Transport
Public Bus Service
Daily bus services operate regularly throughout the day. ...MORE
The bus stop locations are:
NSH - inside the hospital grounds
WTK - hospital entrance Lincoln Road.
Taxi Service
NSH - there is a taxi stand available outside Entrance 3 of the hospital.
Community shuttle service
A shuttle service is available to transport residents of Waitakere and Rodney to attend outpatient appointments at NSH, WTH, Auckland City Hospital and Greenlane Clinical Centre.
The shuttle needs to be booked at least three days before the appointment by calling 09 426 0918 or 0800 809342 (press 5). Fares apply. Click here for more information.
Parking
There are 30 mobility car parks close to the patient areas around the hospital and 20 on the ground floor of the car park building. They are available to anyone who is on hospital business and who displays a valid CCS permit. If you require assistance and would like to speak to the parking staff please call 0800 101 190 and you will be connected directly to the Traffic Office.
For the hearing impaired you can text 021 274 0617 or 021 591 528 to advise the traffic services team of any special needs that you may have prior to your arrival at North Shore or Waitakere Hospital.
Barrier Arm Operation
The barrier arms and pay machines operate 24 hours a day, 7 days a week.
Cyclists
Cyclists do not pay parking fees. Cycle racks are situated close to Entrance 4 at the front of the hospital.
Assistance at the pay machines or entry/exit barrier
To speak to a staff member use the call button (telephone icon).
Drop off Points
Patients may be set down or picked up from outside the main entrance. Please consider others and remove your car as soon as possible.
Pharmacy
Security
Safety
The security team aim to provide a safe and secure environment for patients, staff and visitors. They patrol inside the hospital, the grounds and car parks 24 hours a day, seven days a week.

Access control
The wards and some areas have restricted access to prevent unauthorised people from entering. All staff carry WDHB identification cards that can be presented on request.
The hospital main entrance is locked at 8pm, therefore those wishing to gain access to the wards after visiting times should contact the ward for permission and security should be contacted to allow escorted entry.

Fire drill
The hospital conducts fire and disaster drills regularly. If an alarm sounds please follow staff instructions and do not be alarmed.

CCTV
For safety and protection, CCTV operates in both hospitals, inside and in the grounds.

Zero tolerance to violence
The security department also work with traffic staff, police and ambulance officers when required to provide added assistance should a situation occur.
WDHB has a zero tolerance attitude to violence and aggression to staff and others. If you experience violence and/or aggression nursing staff should be notified.
Other
TREATY OF WAITANGI
Waitemata DHB supports the government policy of reducing inequalities. Working in partnership with Maori at all levels and in all parts of the district health sector helps the DHB ensure participation occurs, resulting in better health outcomes for Maori people who experience inequitable outcomes.
Waitemata DHB's partnership programme is consistent with the Treaty of Waitangi and adheres to the framework outlined by the New Zealand Public Health and Disability Act 2000.

Chaplaincy, Kaumatua and Whaea Services
Our Chaplains, and Kaumatua and Whaea provide pastoral care, spiritual support, leadership and guidance to patients, families, staff, visitors and friends at the hospital.…More

Interpreting Services
Waitemata Auckland Translation and Interpreting Service (WATIS) is a division of Waitemata DHB Asian Health Support Service.…More

Volunteer Services
On entering the main foyer of the hospital you are likely to be greeted by one of the 25 Green Coat Volunteers that NSH has to assist visitors and patients around the site.

Smoke free DHB
Waitemata DHB is a recognised smoke free environment and workplace. This means Waitemata DHB buildings, grounds and vehicles are required to be smoke free at all times. Therefore smoking is not permitted by staff, patients, contractors or members of the public in any area on the North Shore or Waitakere Hospital sites.
If patients or visitors are found smoking within the hospital grounds they will be asked to leave. Repeat offenders may be issued with a trespass notice.
The North Shore Hospital grounds extend out to Shakespeare Road, Taharoto Road and Shea Terrace.
We value any feedback or suggestions to improve our website page which can be handed directly to Outpatients reception or posted to:
Admin Coordinator
Outpatient North Shore Hospital
Private Bag 93-503 Takapuna
Auckland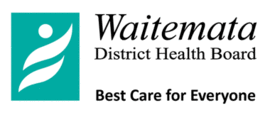 Contact Details
Would you recommend this service to family and friends?
This page was last updated at 11:58AM on February 8, 2018. This information is reviewed and edited by Waitemata DHB Outpatients.