Description
PURPOSE
Wellington Hospitals Foundation is a registered Charitable Trust (CC22921) and the official charity of Wellington and Kenepuru Hospitals, Wellington Children's Hospital and the Kapiti Health Centre.
The Foundation raises funds for projects to improve the comfort and wellbeing of patients and their families while they are being cared for in the region's hospitals. The general purpose of the Foundation is to make a caring difference during difficult times by funding both medical equipment and other items to ease a patient's stay during their time in our hospitals.
The Foundation also looks after "HOSPI", the mascot for Wellington Children's Hospital. HOSPI is a loveable, courageous lion and is given to all young patients seen in the Children's Hospital. HOSPI also makes appearances out in the community at various events and you can follow HOSPI on his Facebook page www.facebook.com/wellingtonchildrenshospital
For further information on the Foundation click here.
Services
Hospital Gift Shop

Location: Atrium, Level 2, Wellington Hospital, Newtown, Wellington
Hours: Monday to Friday 7.30am - 5.30pm, Saturday & Sunday 9.00am - 3.00pm… More

Hospital Volunteer Service

The Foundation manages the Hospital Volunteer Service. Volunteers at our hospitals have a very important role to play.… More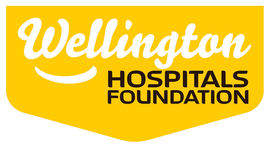 Contact Details
Phone

(04) 806 2332

Fax

(04) 385 5421

Email

Website
Street Address
Level 2
Wellington Hospital
Riddiford Street
Newtown
Postal Address
Level 2
Wellington Regional Hospital
Riddiford Street
Newtown
Private Bag 7902
Wellington 6242
This page was last updated at 11:07AM on September 11, 2017. This information is reviewed and edited by Wellington Hospitals Foundation.