Useful Links
For further information or support on issues relating to child and youth health and wellbeing visit the following websites:
Contents:
Alcohol, Drugs and Addiction
ASD, ADHD and Dyslexia
Culture and Community
Disability Support
Education and Employment
General / Physical Health
Getting Help
Government Services
Law and Rights
Parenting and Whanau/Family
Sex, Sexuality and Gender
Violence and Safety
Wellbeing, Mental Health and Suicide
Youth Health Research and Publications
Other
Disclaimer:
These links are provided for information purposes only and reference to them is not intended to be construed as endorsement by Counties Manukau Health.
Alcohol Drug Helpline - If you are concerned about your own or someone else's drinking or other drug use, the Helpline can support you to make the changes that you want to make.

Amplify! and Stand Up! – Alcohol and drug support and education for young people in Counties Manukau. Both services are provided by Odyssey

AOD Provider Collaborative - Support providers within the Counties Manukau DHB to work together to maximise positive outcomes for AOD (alcohol and other drug) clients.

Community Alcohol & Drug Services Auckland (CADS) – A free service to anyone concerned about the use of alcohol or drugs.

Emerge Aotearoa - Provide a wide range of community-based mental health, addiction, disability support and social housing services nationwide.

HPA Alcohol – Provide information, educational programmes and support on alcohol related issues.

Matua Raki - National centre for addiction workforce development in New Zealand

New Zealand Drug Foundation – Provide accurate information on common drugs and drug-related issues in New Zealand

Quitline – Provide free services to help people quit smoking. Funded by the Ministry of Health.

Substances & Choices Scale (SACS) – A new adolescent AOD screening and outcome measurement instrument.

Auckland Disability Law - Legal information, advice and assistance for people with disabilities.

Health and Disability Commissioner – An independent agency set up to promote and protect the rights of health and disability service consumers and help resource problems between consumers and health and disability services.

Human Rights Commission - Promote and protect the human rights of all people in Aotearoa New Zealand.

Office of the Privacy Commissioner Health Information Privacy Code – Enforces rules for how health information is collected, used, held and disclosed by health agencies.

YouthLaw Aotearoa - A free community law centre for children and young people nationwide.

ADHD Association - Educate, support and advocate for those affected by Attention Deficit Hyperactivity Disorder (ADHD) in New Zealand.

Altogether Autism - A free, nationwide autism spectrum disorder information and advisory service.

ASD In New Zealand Schools - ASD information for New Zealand Schools

Autism New Zealand Inc. - Provide support, training, advocacy, resources and information on Autism Spectrum Disorders including Asperger's syndrome.

Autism Spectrum Disorder: A resource for educators - This Ministry of Education website gives teachers an introduction to autism spectrum disorder and how it might affect a student in any classroom or school setting.

Autism Spectrum Disorder Guideline - Provide guidance on recognition and referral of autism spectrum disorder for people working in health, disability, education and community settings

Children's Autism Foundation - Guide, support and provide practical, family-centred solutions for families of children affected by autism.

Dyslexia Foundation of New Zealand - Provide information and a voice for all dyslexic people in NZ. Includes a special section of dyslexia advocacy for children and families.

Pasifika Autism Support Group – Allows Pasifika parents and carers to meet with others for support and to share similar experiences, gain new information, and bring awareness of autism to the Pacific community.

SPELD New Zealand - Provide information, assessment and tuition to families, whanau, schools, businesses and individuals living with Dyslexia and other Specific Learning Disabilities.

Barnardos – Provide early childhood education and family services for children of all ages and their families.

Family Services Directory - Community organisations throughout New Zealand.

Family Start Manukau - Offer home based support to families who want to raise safe, healthy, happy children. Papakura Family Start is available through Papakura Marae.

Family Works - Supports children/tamariki and their families/whanau to flourish and empowers families who are facing complex challenges. A division of Presbyterian Support.

Father and Child Trust - Information and support for all Dads.

Fostering Kids (Whangai Whakatairangi) - Provide encouragement, support and education to fostering families, so that the placement has the best possible chance of working out.

Grandparents Raising Grandchildren - Provide educational and support services that protect, preserve and promote the wellbeing and stability of children and their grandparents/kin carers in circumstances where they cannot be raised by their parent/s.

Incredible Years – A series of evidence-based programs for parents, children, and teachers that have been delivered worldwide.

Iosis – Provide a number of programmes and services giving vulnerable families the opportunity to transform their family life for good

Kiwi Families - Provide comprehensive practical parenting advice for New Zealand parents and whanau, from conception to adulthood.

Parenting Place – Information, support and courses for parents of children of all ages.

Parenting Through Separation - A free parenting course provided by the Ministry of Justice that helps families to deal with separation

Plunket - New Zealand's largest provider of support services for the development, health and wellbeing of children under 5.

SKIP - SKIP's aim is that all children in New Zealand are safe and nurtured, and grow into happy, capable adults. We do this by developing the capability of communities to support parents to build positive relationships with their children.

Strengthening Families (Whakapiripiri Nga Whanau) – Brings together a variety of agencies, providing support for your family/ whānau to thrive.

Thrive Teen Parent Support Trust – A non-profit organisation supporting teen parents to become confident and well secured with their tamariki, whanau and community as well as help to provide opportunities towards their future.

Triple P Centre - Help families, children and teenagers manage issues that impact on their everyday lives. From simple problems to more complex emotional, social and behavioural disorders, our psychologists can help.

VOYCE - Whakarongo Mai - An independent advocacy service for children and young people supported by Oranga Tamariki and other care services.

Mahitahi Trust - A kaupapa Maori Organisation supporting Tangata Whaiora in their journey to wellness through the provision of community based services and programmes.

Manurewa Marae – Provide educational, health and cultural opportunities for whanau, organisations and people of all cultures in Manurewa. Includes free GP service.

Raukura Hauora O Tainui – Charitable trust founded to reclaim the health and wellbeing of the Tainui people.

Refugees as Survivors New Zealand – Assists refugees and people with related backgrounds will have access to quality, culturally-responsive health services to assist positive resettlement in New Zealand.

Refugees Programmes - New Zealand Red Cross - Helping empower people from refugee backgrounds to achieve their goals and contribute to their new home in Aotearoa, New Zealand.

Vagus Centre - Free counselling service for Chinese individuals/families, supporting relationships and parenting skills.

Auckland Sexual Health Service - A specialist service offering free and confidential sexual health care.

Family Acceptance Project - Supports lesbian, gay, bisexual and transgender (LGBT) children and youth within the context of their families.

GIRES (Gender Identity Research and Education Society) - Improves the lives of trans and gender non-conforming people.

Just the Facts - Information for New Zealand young people on STIs and safer sex.

New Zealand AIDS Foundation - Services include prevention, testing, counselling and support for people living with HIV.

New Zealand Family Planning - Enables people of any gender, age, nationality or sexual orientation to make informed choices about their sexual and reproductive health. Includes a variety of resources on sexual safety and wellbeing.

New Zealand Sexual Health Society – Professionals working or interested in the field of sexual health.

OUTLine New Zealand - Provide a free, confidential service and non-judgemental telephone counselling service for the LGBT community, their friends and families.

RainbowYOUTH – A charitable organisation providing support, information, advocacy and education for queer and trans young people, their friends and whānau, and those who work with queer and trans youth.

Takataapui - A resource hub for Maaori who identify with diverse sexes, genders and sexualities, and their whaanau.

Disability Connect (formerly Parent & Family Resource Centre) - An umbrella organisation to support families raising a child with a disability.

IHC New Zealand - Provide services to people with intellectual disabilities and their families.

New Zealand Riding for the Disabled Association - Provide opportunities for anyone with a disability to enjoy safe, healthy, stimulating, therapeutic horse riding and horse-related activities.

Ohomairangi Trust Special Needs Early Intervention - Support family and children who have special needs through a range of parenting support and special needs services and resources.

Parent 2 Parent - Parents supporting parents, when faced with the unique joy and challenges of parenting a child with a disability or health impairment.

Raukatauri Music Therapy Centre - Music therapy can help children and adults with a wide range of special needs, including those needing support with physical, intellectual, behavioural, developmental, and emotional issues.

Taikura Trust – Provide assistance and support for disabled people in the Auckland Region

Te Roopu Waiora Trust - Kaupapa Maori Organisation founded and governed by whanau with physical, sensory and intellectual disabilities.

Vaka Tautua - "By Pacific for Pacific" health support service provider.

Weka Disability Information – Information for disabled people, their families, whanau, caregivers and health professionals.

BodySafe – Secondary school programme promoting open and supportive conversations about respectful relationships, sex and consent.

Doctors for Sexual Abuse Care - A professional New Zealand organisation of doctors and nurses providing standards of best practice on sexual assault/abuse.

Family Violence - It's not OK – A community-driven behaviour change campaign to reduce family violence in New Zealand.

Find Support - Helping you access ACC-funded support following sexual abuse or assault, in your time, on your terms.

New Zealand Family Violence Clearinghouse - National centre for research and information on family and whānau violence in Aotearoa New Zealand.

Rape Prevention Education – NZ organisation prevents sexual violence through the delivery of education and health promotion/prevention activities.

Shakti New Zealand – Specialist provider of culturally competent empowerment and family violence support services for women, children and families of Asian, African and Middle Eastern origin.

Shine* - Provide a range of services to help victims of domestic abuse become safe.

Victims Information – Provide a range of services to help people deal with the practical and emotional effects of the crime at each stage of the criminal and youth justice process.

White Ribbon - Campaign to stop and prevent violence against women.

Women's Refuge New Zealand – A women's organisation to help prevent and stop family violence in New Zealand.

Achievement in Multicultural High Schools (AIMHI) - A group of nine urban secondary schools where a large proportion of the school student population come from Maori and Pacific Island backgrounds.

Careers NZ – Advice and resources to help plan your career and / or get into work.

COMET Auckland – Provide leadership, research and project development to encourage education and skills within Auckland.

Education Counts - The goal of Education Counts is to increase the availability and accessibility of information about education statistics and research.

Manukau Institute of Technology (MIT) – Runs a number of youth guarantee (zero frees) programmes in various subjects.

Northern Health School - Provide community, in-home and hospital based teaching to school aged students who are too unwell to attend their regular school.

Quality Education Services (QES). Free training and transport to courses.

Solomon Group - Empowering people to improve their quality of life through programmes which focus on literacy, self-development and supported pathways into either employment or appropriate further training.

Workwise Employment Agency - Work with people who are facing personal or health challenges and support them to return to or stay in employment.

Wellbeing, Mental Health and Suicide

CALM (Computer Assisted Learning for the Mind) - An online programme giving people skills to cope with stress, anxiety & depression stress, anxiety & depression.

Changing Minds – A small not-for-profit organisation that is working on strengthening the voice of mental health and addictions service users.

Child Mind Institute - Information for parents /carers of children and young people with mental health and learning disorders.

Common Ground - Helping parents, family, whānau and friends support young people through hard times.

Children of Parents with a Mental Illness (COPMI) - Promoting better outcomes for children and families where a parent experiences mental illness

Depression.org.nz – Information and support (including a depression helpline) for people suffering from depression, their friends and families.

Eating Disorders Association of New Zealand (EDANZ) - Provide support and education for parents and caregivers of people with eating disorders.

Framework - Deliver community based mental health and intellectual disability services in Greater Auckland.

Head Meds - Information on mental health conditions specially written for young people.

Headspace - Australia's Youth Mental Health Foundation, including information for health professionals, schools and families.

Kidsline - Talk a Kidsline Buddy about anything that is worrying you. Kidsline Buddies are Year 12 and 13 students specially trained to help callers.

Le Va - New Zealand's national hub for Pasifika mental health and addiction workforce development. Provide Depression Factsheets in various Pacific languages.

Like Minds, Like Mine - Challenging mental health stigma in New Zealand.

Lifeline - Provide a 24hour free, professional and confidential telephone counselling service.

Lowdown – Information and support for Kiwis with depression.

Mental Health Foundation of New Zealand - Supports communities to improve mental health. Provides information on number of mental health issues.

Miscellaneous - A collection of resources about rainbow (LGBT etc) mental health.

Mothers Matter – Provide information and improves awareness and understanding of postnatal depression (PND) and related mental illnesses in pregnancy and after childbirth.

Real Counties Manukau - A short stay respite service for young people experiencing difficult times in their lives.

ReachOut.com - Australian website provides practical support for young people to help them get through everything from everyday issues to tough times.

Royal College of Psychiatrists - As well as resources for health professionals their Health Advice section provides information for young people and families on a variety of mental health topics.

Seasons Programme - Peer support for children and young people experiencing change, grief and loss.

Skylight - We support people of all ages who are facing a tough life situation of change, loss, trauma or grief.

Something Haunting You? - Advice for young people on handling exam stress.

SPARX - An online e-therapy tool designed to help young people learn skills to deal with feeling down, depressed or stressed.

Supporting Families in Mental Illness - We support families and whanau to provide the best possible quality of life and recovery to their loved one who has a mental illness and to their own self-care.

Teen Recovery - Information and advice on mental health, from the perspective of a young person with experience of mental health concerns.

Te Ara Whiriwhiri - Support Kaupapa Māori providers in the Mental Health and Addictions sector in Counties Manukau.

Te Pou - Works to support and develop the mental health, addiction and disability workforces in New Zealand.

Waka Hourua - Support Māori whānau, hapū, iwi, Pasifika families and communities to prevent and respond to suicide.

Werry Centre for Child & Adolescent Mental Health - National centre for infant, child and adolescent mental health situated within the Department of Psychological Medicine at the University of Auckland.

Whats Up? - A free telephone counselling service for 5 to 18 year olds. The phones are answered by trained and supervised professional counsellors.

Youthline - Supports youth through the tough times and the good. Offers counselling, support and youth development services.

Diabetes New Zealand - Educates and informs New Zealanders about diabetes, its treatments, management and control.

Health Navigator NZ - Provide useful and accurate consumer health information for New Zealanders.

Healthpoint - Provide up-to-date information about healthcare providers, referral expectations, services offered and common treatments in the Counties Manukau and surrounding areas.

Kidz First Centre for Youth Health - Deliver a range of specialist youth health services throughout Counties Manukau.

Kidshealth - Helps caregivers, family and whānau find accurate and reliable information about their children's health - including advice on managing chronic or persistent pain.

Linkage – Webhealth - Provide online access to information and contact details for local health, wellbeing and social services.

Medsafe – Provide consumer information on medicines and other medical safety issues.

Anglican Trust for Women & Children (ATWC) – Provide integrated family, early education and social work services and programmes for up to 3000 children, young people and their families across Auckland.

Auckland City Mission - Helps thousands of Aucklanders in need by providing practical assistance and support.

Blue Light - A New Zealand community policing youth program that runs programs and activities for young people throughout New Zealand, keeping them free from drugs, alcohol and violence.

Brothers in Arms - Connecting university students and young professionals through to retirees with at-risk youth who need positive role models in their lives.

Carers New Zealand - Supports New Zealand family, whanau, and aiga carers.

Citizens Advice Bureau (CAB) – Information and advice on a number of topics, including law, education, health and others

Graeme Dingle Foundation - Provide programmes for school aged children in NZ, including Kiwi Can, Project K, Career Navigator and MYND.

New Zealand Red Cross – Provide a wide variety of community and support services in New Zealand and overseas.

New Zealand Youth Mentoring Network - The national hub for the youth mentoring sector in New Zealand.

Otara Health Charitable Trust - Provide a wide range of social and community services, including social support services, parenting programmes and physical activity and healthy eating programmes.

Pillars - A charity for children of prisoners: break the cycle of crime.

Salvation Army – Support families and individuals with budgeting advice, food and clothing assistance, life skills programmes and other comfort and support.

Sowers Trust - Community service organisation, catering to the needs of communities within Manukau East.

Youth Horizons - A non-profit organisation working with young people who are at risk of poor life outcomes due to complex behavioural and/ or mental health needs.

Youth Health Research and Publications

Adolescent Health Research Group (AHRG) - Provide high quality, accurate and timely research improving the health and wellbeing of all young people in Aotearoa, New Zealand

Dunedin Multidisciplinary Health and Development Research Unit – Runs ongoing Dunedin study.

Goodfellow Unit –Assists health professionals gain new knowledge and skills to improve health outcomes. New Zealand Organisation.

NSW Kids & Families - Includes GP Resource Kit and other publications.

The Collaborative Trust - Research and training in youth health and development.

Youth Pathways and Transitions – Research conducted by Ministry of Business, Innovation and Employment and Massey University.

www.govt.nz – Portal for all government information online

Oranga Tamariki (Ministry for Vulnerable Children) – Support any child in New Zealand whose wellbeing is at significant risk of harm now, or in the future. Formerly known as Child Youth & Family Services (CYFs).

Education.govt.nz - Government's lead advisor on the New Zealand education system, shaping direction for sector agencies and providers.

Ministry of Health - Government's principal advisor on health and disability: improving, promoting and protecting the health of all New Zealanders.

Ministry of Justice – Information on all justice services in New Zealand.

Ministry of Social Development - Helping to build successful individuals, and in turn building strong, healthy families and communities by tackling some of the big issues in society.

Ministry of Youth Development - Government programmes, including Active Youth Citizenship, encourage young people to use their knowledge, skills and experience to participate confidently in their communities.

New Zealand Legislation – The authoritative source of Acts, Bills & Legislative Instruments in New Zealand. You can read and download any of these for free.

Office of the Children's Commissioner - Advocates for the interests, rights and wellbeing of children and young people on law, policy, practice.

Social Policy Evaluation and Research Unit (formerly Families Commission) – Uses evidence to help people make better decisions and to improve the lives of New Zealanders, New Zealand's communities, families and whanau.

Statistics New Zealand - Information and statistics on all aspects of New Zealand life. Includes information from the New Zealand Census.

Work & Income New Zealand - Provide employment services and financial assistance throughout New Zealand.

Youth Service – Helps young people into education, training or work-based learning. Also provides financial assistance programmes.

Ara Taiohi - Supports people who work with young people, enhancing youth development so that young people thrive.

Auckland School Nurses Group – Supports evidence based professional practice, empowering nurses in schools to enhance their skills and knowledge through professionally development and supervision.

Health Workforce New Zealand - Leads and supports the training and development of the health and disability workforce.

Got Transition - Improves transition from paediatric to adult health care through the use of new and innovative strategies for health professionals and youth and families.

Society of Youth Health Professionals Aotearoa NZ (SYHPANZ) - Addresses the needs of doctors, nurses and allied health professionals working within the youth health scope of practice in New Zealand.

Strengths & Difficulties Questionnaires (SDQ) - A brief behavioural screening questionnaire for 3-16 year olds.
For more information on any of these topics please contact the
Child and Youth Health Resource and Information Service:

Phone: (09) 2612272 Fax: (09) 261 2273
Email:
Postal: Private Bag 93311, Otahuhu 1006, Auckland
Physical Address: 95 Wiri Station Road, Manukau 2104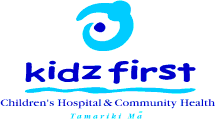 This page was last updated at 11:10AM on December 17, 2018.