Resource and Information Service
The Kidz First Resource and Information Service provides information about child and youth health and wellbeing for health professionals, communities, young people and their families.
Topics Include:
Child and adolescent health and development

Parenting

Relationships

Violence and abuse

Contraception and sexual health

Chronic illness and disability

Diet, nutrition and exercise

Eating disorders

Youth mental health and psychiatry

Therapies and counselling

Asperger's and ASD

Drugs, alcohol and smoking

Suicide and self-harm

Education, learning disabilities and ADHD

Consent and legal rights

Maori and Pacific Island health
For any enquiries feel free to contact us
Hours of service: Monday to Friday 8.30am to 2.30pm (or by appointment).
Phone: (09) 2612272 Fax: (09) 261 2273
Email:
Postal: Private Bag 93311, Otahuhu 1006, Auckland
Physical address: 95 Wiri Station Road, Manukau 2104
Disclaimer:
Whilst every effort is made to provide the most current and relevant information, the Resource and Information Service does not assume responsibility for any errors or omissions in published sources, and cannot guarantee the accuracy of these sources. Not all practices/treatments described in the literature will be available in New Zealand.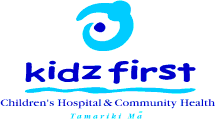 This page was last updated at 11:10AM on December 17, 2018.