Youth Health Inforamtion for Healthcare Services
This page contains local and international resources which organisations and services can use as part of quality improvement processes to improve healthcare services for adolescents and young adults. The focus is on standards and resources for secondary/tertiary health services.
We would welcome any feedback on the use of these resources. Please don't hesitate to contact Dr Bridget Farrant (Chair of the Northern Regional Youth Health Network) if you have any questions or would like support with youth health quality improvement.
Contents:
Current Research
New Zealand Quality Improvement
Transition from Child to Adult Healthcare
International Quality Improvement
A Measurement Framework for Quality Health Care for Adolescents in Hospital

Improving the Quality of Health Care Services for Adolescents, Globally: A Standards-Driven Approach

Supporting the Health Care Transition From Adolescence to Adulthood in the Medical Home

New Zealand Quality Improvement

Standards for Quality Care for Adolescents and Young Adults in Secondary and Tertiary Care
Organisation and service specific standards designed to be used with the self-assessment toolkit developed by a working group for the Northern Regional Youth Health Network (NRA). Designed to facilitate quality improvement initiatives in both inpatient and outpatient settings.

Northern Regional Alliance (NRA) Toolkit
Self-assessment toolkit which generates a report highlighting areas that can be used as part of a quality improvement initiative.

Surveys - Standards for Quality Care for Adolescents and Young Adults in Secondary and Tertiary Care
These patient, family/whaanau, staff and environmental surveys can be used alongside the standards of care and the self-assessment toolkit.

Transition from Child to Adult Healthcare

Youth Transition - Starship Children's Health (New Zealand)
Includes general information, tools/checklists and information specific to diabetes and cardiology services.

Transition Support Service - The Royal Children's Hospital Melbourne (Australia)
General information, including checklists and brochures for young people, their families and health professionals.

Transition to Adult Care: Ready Steady Go - Southampton Children's Hospital (United Kingdom)
Ready Steady Go transition programme is aimed at children aged 11 years and over with a chronic health condition. Includes resources for young people, their families and health professionals.

Got Transition (United States of America)
Includes sample transition readiness assessment tool/checklist for youth and young adults and transition policies. See also Transition Policy for transition within or across providers and Transition Readiness Assessment for Youth/Young Adults

Sick Kids Good 2 Go Transition Programme – My Health Passport (Canada)
Allows the formation of a customized wallet-size card, which gives service users instant access to their medical information.

International Quality Improvement

Local standards have been developed from these resources

Towards an Adolescent Friendly Children's Hospital
A report detailing the background, results and recommendations from The Royal Children's Hospital Melbourne Adolescent Friendly Hospital Survey.

Making Health Services Adolescent Friendly: Developing National Quality Standards for Adolescent Friendly Health Services
This World Health Organization guidebook sets out the public health rationale for making it easier for adolescents to obtain the health services they need to protect and improve their health and wellbeing.

You're Welcome: Quality Criteria for Making Health Services Young People Friendly
You're Welcome is a set of quality criteria for youth friendly health services. It provides a systematic framework to improve suitability, accessibility, quality and safety of health services for young people. For more information see their Pilot Standards.

Access Study: Youth Health — Better Practice Framework Fact Sheets, 2nd Edition
A resource designed for policy makers, managers and service workers involved in reviewing, planning and designing effective adolescent health related services.

Adolescent Friendly Quality Assessment Tools
This document contains tools that provide guidance on the assessment and review of services for young people.
Disclaimer:
These links are provided for information purposes only and reference to them is not intended to be construed as endorsement by Counties Manukau Health.
Document Downloads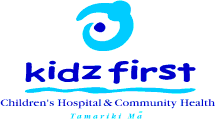 This page was last updated at 11:10AM on December 17, 2018.