Description
The Kidz First Public Health Nurses are registered nurses who collectively bring a wealth of knowledge and experience to their work. They work to ensure the wellbeing of children, young people and their families/whanau. They also:
Advocate for children, young people and their families by working alongside their families/whanau, school staff, allied health professionals and social agencies to ensure positive health outcomes
Organise and deliver immunisation programmes in schools
Follow up children and young people with identified hearing/vision needs
Provide specialist nursing services to school children as required
Resource schools in planning health education and health promotion
Work closely with schools interested in developing as Health-Promoting Schools.
Kidz First Public Health Nurses are located at the following sites:
Howick/Pakuranga Kidz First Public Health Nurses
Auckland Spinal Rehabilitation Unit
30 Bairds Road, Gate A, Otara
PO Box 61 098, Otara Auckland
Ph: (09) 270 9060
Fax: (09) 270 9061
Papakura Kidz First Public Health Nurses
Awhinatia
5-19 Great South Road
PO Box 550
Papakura
Phone (09) 295 1280
Fax (09) 295 1277
Pukekohe Kidz First Public Health Nurses
Pukekohe Hospital
Tuakau Road
Pukekohe
Phone (09) 237 0660
Fax (09) 237 0670
Charges
There are no charges for services to public patients if you are lawfully in New Zealand and meet one of the Eligibility Direction's specified criteria set by the Ministry of Health. If you do not meet the criteria, you will be required to pay for the full costs of any medical treatment you receive during your stay. To check whether you meet the specified eligibility criteria, visit the Ministry of Health website www.moh.govt.nz/eligibility For charges, please phone the Accounts Receivable Office on (09) 276 0060.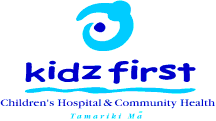 Contact Details
This page was last updated at 1:01PM on June 13, 2017. This information is reviewed and edited by Kidz First Public Health Nursing.