Description
Waitemata DHB Child Disability Services
Services are provided at the Wilson Centre for Children, situated in the grounds of the Wilson Home Trust, corner of Lake and St Leonards Roads, Takapuna. The Wilson Centre is in a park-like garden setting and is within easy walking distance to beach, shops and buses. Other facilities your child will enjoy include gardens, a purpose-built playground and hydrotherapy pool.
Services provided are:
Child Rehabilitation Service
Childrens Out of Home Respite Service
For information on Waitemata DHB Child Development Services Click here
Referral Expectations
For further information contact:
Rehabilitation Services
Email :
Phone : (09) 488 4688 extn 5825
Fax : (09) 489 8504
Respite Services (Out of Home Support)
Email :
Phone: (09) 488 4688 extn 5876 / 021 511 367
Fax : (09) 486 5136
Services
Child Rehabilitation Service

The best possible outcomes for your child and family
The Child Rehabilitation Service offers a comprehensive, family-centred rehabilitation service for children 0-16 years old or while still at school.… More

Respite Service (Out of Home Support)

Respite (Out of Home Support) is provided by Waitemata DHB and is free for families in the Auckland and Northland regions. The service is for children 0-16 years old who have disabilities, are medically fragile and have high support needs.… More

Child Development Service

Improving the wellbeing of your child and family
We provide specialised support to children and young people with delayed development or disability.… More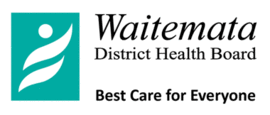 Contact Details
Phone

(09) 488 4688

Fax

(09) 486 5136

Website
Rehabilitation Services
Email: rehab@waitematadhb.govt.nz
Respite Services (Out of Home Support)
Email: respite@waitematadhb.govt.nz
Street Address
1 St Leonards Rd
Takapuna
Auckland
Postal Address
Private Bag 93517
Takapuna
Auckland
Would you recommend this service to family & friends?
This page was last updated at 3:28PM on September 5, 2018. This information is reviewed and edited by Waitemata DHB Child Disability Service.