Description
What is Palliative Care?
Palliative care supports people and their families who are dealing with life-threatening illness and helps them to live as comfortably as possible. By 'life-threatening' we mean those conditions that can't be cured and may at some time result in the person dying, be that years, months, weeks or days away. For example: cancers that can't be cured but might still be responsive to drugs or radiation; lung, heart, nerve or kidney diseases that get progressively more troublesome despite everything.
A palliative care approach aims to improve quality of life by addressing social, psychological and spiritual needs as well as physical needs such as managing pain and other distressing symptoms.
Consultants
Palliative Care Medical Specialist
Hours
Palliative Care Traiger is available between 8.30am - 4.30pm Monday to Friday (except public holidays).
Referral Expectations
Members of the Auckland City Hospital Palliative Care Service are able to see inpatients at Auckland City Hospital. The team does not provide outpatient or community services. Referrals are accepted from any health professional caring for hospital inpatients provided that the medical team is aware of and has agreed to the referral being made.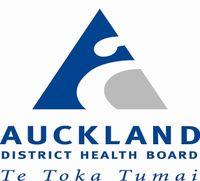 Contact Details
Phone

(09) 307 4949 (ext. 29163)

Fax

(09) 375 4380 (internal fax 23780)

Mobile

0212 273 529

Website
Street Address
Level 3 - Room 34005
Building 32
Auckland City Hospital
Park Road
Grafton
Auckland
Postal Address
Palliative Care Service
Level 3, Building 32, Rm 34005, Ward 38
Auckland City Hospital
Private Bag 92 024
Auckland
This page was last updated at 1:33PM on June 28, 2017. This information is reviewed and edited by Auckland DHB Palliative Care.