Description
Totara Hospice South Auckland has been meeting palliative care needs of the South and the South East Auckland community now for 30 years. Totara Hospice South Auckland is able to provide free of charge care and support for families/ whanau of any person living with a life limiting illness in our community.
Totara Hospice South Auckland is a supportive and caring organisation based on a philosophy of care rather than a destination, as commonly thought. The majority of hospice care is based in the community, delivered by our Community Palliative Care Nursing team. For greater care needs an Inpatient Unit, Totara House based in Manurewa, is available to any person requiring care regardless of age, illness, ethnicity or need and this care is delivered 24 hours 7 days a week by our skilled IPU team.
Our doctors are:
Dr Willem Landman
Dr Oleg Kiriaev
Dr Sergio Battistessa
Dr James Jap
The Chief Executive (CE) of Totara Hospice South Auckland is Tina McCafferty.
What is Palliative Care?
Palliative care for people with serious or life-threatening illness aims to help the patient live more comfortably rather than curing the disease.
This treatment approach improves the patient's quality of life by addressing social, psychological and spiritual needs as well as physical needs such as pain and symptom relief.
Hours
To maintain continuity of care, a 24-hour, seven day-a-week advice and emergency service is available.
Inpatient Unit - Totara House is a 12-bed unit which provides 24-hour inpatient medical and nursing care.
Administration: 9:00 am - 4:30 pm
Referral Expectations
Following consent from the patient, referral can be made by a General Practitioner, hospital doctor or specialist, district nurse, Cancer Society nurse or a family member.
Who can use Hospice Services?
Anyone who has a terminal illness and their family/friends/whanau who could benefit from the free specialised programme that Hospice provides. Our services can be provided in the home, as Day Hospice care, in our Inpatient Unit "Totara House" and at our outpatient clinics.
We support people living in the South Auckland area. This covers from Mangere, Panama Rd (Mt Wellington) to Bucklands Beach in the north to Karaka, Drury, Ararimu and across to Matingarahi in the south.
Services
Inpatient Unit

Our 12-bed Inpatient Unit is located at 140 Charles Prevost Drive, Manurewa.… More

Community Nursing

Community nurses provide care in the home of patients. Nurses visit patients in the community for support and equipment. More

On-line Education Resources

Helping others to learn about caring for people with advanced disease has always been a fundamental part of effective palliative care.… More
Charges
Hospice offers a free service for care. The annual operating costs are met through a contract with the District Health Board and a variety of other ways.
Travel Directions
Totara Hospice South Auckland is located in The Gardens, Manurewa. We are but a few minutes from Motorway S1.
Heading south on the motorway, take the 451 Hill Road turnoff after Rebout Road overhead. Turn left onto Hill Road. After travelling 0.6km turn left onto Charles Prevost Drive. After 1km, travel through the roundabout and the Hospice is located on your left opposite the school.

Heading north on the Motorway, turn left onto 453 Takanini exit continuing to turn left onto Great South Road. Travel 2.1km then turn right into Hill Road. Continue on this road (through roundabout) for about 2km until you reach Charles Prevost Drive on your left. After approximately 1km, travel through the roundabout and the Hospice is located on your left opposite the school.
Parking
Off street parking is available on the grounds of the Hospice. People attending meetings or education sessions at Totara Hospice South Auckland are requested to park in the top carpark on Charles Prevost Drive.
Accommodation
A self-contained family/ whanau room is available for use by patients' relatives.
Pharmacy
Guy's Unichem Pharmacy Ltd
Roseland Shopping Centre, Papakura 2110
Ph: (09) 298 5615
Fax: (09) 298 4184
Hours: Mon-Fri 8:30am - 6:00pm; Sat 9:00am - 1:00pm
John Savoury Amcal Pharmacy
78 Vincent Street, Howick 2014
Ph: (09) 534 8262
Fax: (09) 534 5438
Hours: Mon-Fri 8:30am - 6:00pm; Sat 9:00am - 3:00pm
Manurewa Medical Centre Pharmacy Ltd
157 Great South Road, Manurewa 2102
Ph: (09) 266 9044
Fax: (09) 267 4704
Hours: Mon-Fri 8:30am - 6:00pm; Sat 9:00am - 1:00pm
Papatoetoe City Centre Pharmacy
63 St George Street, Papatoetoe 2025
Ph: (09) 278 7613
Fax: (09) 278 7615
Hours: Mon-Fri 8:30am - 6:00pm; Sat 9:00am - 3:00pm
Specific pharmacies for syringe driver distribution only - Counties Manukau region.
Other
Educator: Kathryn Robinson ph: (09) 640 0277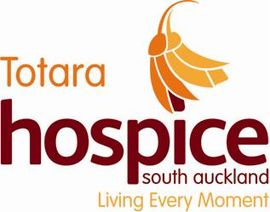 Contact Details
Phone

(09) 640 0025

Healthlink EDI

sthakhos

Email

Website
Admin Fax (09) 640 0291
Fax Medical (09) 640 0292
Street Address
140 Charles Prevost Drive
The Gardens
Manurewa
Auckland 2105
Postal Address
PO Box 75560
Manurewa
Auckland 2243
This page was last updated at 11:31AM on November 2, 2016. This information is reviewed and edited by Totara Hospice South Auckland.