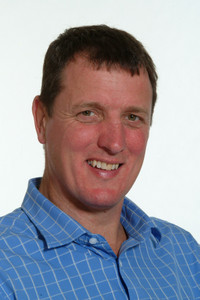 Interests
Surgical training and education.
Provision of Public Hospital Services
Qualifications
MB ChB 1985 Otago; FRACS 1994
Subspecialties
Breast Cancer surgery
Laparoscopic surgery
Upper Gastrointestinal surgery
Title or Designation
General Surgeon - Deputy Head of Department, Head of Breast Cancer Surgery, Co-ordinator Upper Gastrointestinal Surgery
Post-fellowship Training
Fellowship in Breast cancer treatment Nottingham 1995
Fellowship in upper gastrointestinal and laparoscopic surgery Dundee 1996
Full NZ Registration Date
Contact Details
Mr Garth Poole is available at the following services:
This service is available at the following locations:
Middlemore Hospital
Patient Enquiries (09) 276 5004
Information or Visiting Hours (09) 270 4799

Outpatient appointments & surgical booking enquiries:
Ph (09) 277 1660 | Fax (09) 277 1600
Email: Customerservice@middlemore.co.nz
Emergency Department: Open 24 hours / 7 days, Phone (09) 276 0000
Manukau SuperClinic™
Phone

(09) 277 1660

Fax

09 277 1600
Manukau SuperClinic™ has a Call Centre to receive incoming calls related to outpatient services. The Call Centre is open to receive calls between 7:30 AM and 6:00 PM Monday to Friday.
Manukau Surgery Centre
Ph: (09) 277 1608 (Theatre Unit)
Ph: (09) 277 1655 (Ward Enquiries)
Ph: (09) 250 8034 (Rito Unit)
Email: customerservice@middlemore.co.nz
Outpatient appointments
& surgical booking enquiries
Ph (09) 277 1660
Public Services
This service is available at the following location:
Manukau SuperClinic™
Phone

09 277 1660

Fax

09 277 1600