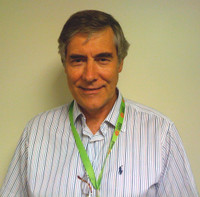 Interests
Wilbur Farmilo was one of the students in the inaugural MBChB course at Auckland University. He graduated in 1974. He undertook training in general surgery throughout the Auckland region and obtained the FRACS (General) in 1981. He did further post fellowship training in the United Kingdom and was appointed Consultant General Surgeon at Middlemore Hospital in 1988. He is a vastly experienced General Surgeon with particular expertise in thyroid, parathyroid, breast as well as vascular surgery having performed over 500 major arterial cases.

Since 2007 his role in vascular surgery has been more limited due to other commitments however he continues to follow up in clinic vascular patients, perform venous surgery and is a valued contributor to the weekly vascular multi-disciplinary meeting.

Wilbur is the Clinical director of Surgical Services for Counties Manukau DHB and is an examiner for FRACS General Surgery Part 2 examination.
Qualifications
MB ChB 1974 Auckland; FRACS 1982
Title or Designation
General and Vascular Surgeon
Full NZ Registration Date
Vocational Scope
General Surgery, Vascular Surgery
Contact Details
Mr Wilbur Farmilo is available at the following service:
This service is available at the following locations:
Middlemore Hospital
Patient Enquiries (09) 276 5004
Information or Visiting Hours (09) 270 4799

Outpatient appointments & surgical booking enquiries:
Ph (09) 277 1660 | Fax (09) 277 1600
Email: Customerservice@middlemore.co.nz
Emergency Department: Open 24 hours / 7 days, Phone (09) 276 0000
Manukau SuperClinic™
Phone

(09) 277 1660

Fax

09 277 1600
Manukau SuperClinic™ has a Call Centre to receive incoming calls related to outpatient services. The Call Centre is open to receive calls between 7:30 AM and 6:00 PM Monday to Friday.
Manukau Surgery Centre
Ph: (09) 277 1608 (Theatre Unit)
Ph: (09) 277 1655 (Ward Enquiries)
Ph: (09) 250 8034 (Rito Unit)
Email: customerservice@middlemore.co.nz
Outpatient appointments
& surgical booking enquiries
Ph (09) 277 1660