Orakei Marae Social & Health Services Inc- OMS&HS
Social Service
Service Types
Cultural support
Community drop in; come and have a kaputi with us on Wednesday mornings from 9.30am to 12pm. Every second week you can have your hair cut for free.
Tikanga programs; come and learn about your pepeha. This course is designed to suit groups, agencies or departments. Please call us or come and see us if you are interested in finding out more information.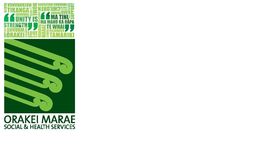 Contact Details
This page was last updated at 12:45PM on April 3, 2019. This information is reviewed and edited by Orakei Marae Social & Health Services Inc- OMS&HS.